In pictures: A history of ancient mosques in Jeddah
Old and ancient mosques in Jeddah are distinguished with their history and artistic architecture
The Jeddah governorate is distinguished for its architectural art which decorates more than 2,300 mosques which building was inspired by ancient Islamic history and civilizations that date back to the dawn of Islam.

The Saudi Press Agency (SPA) took a tour in some of Jeddah's mosques which design combined modern Islamic art with ancient historical Islamic art.

Old and ancient mosques in Jeddah are distinguished with their history and artistic architecture that reminds of the old designs inspired by the heritage of Jeddah's buildings. One of these most significant mosques is Al-Shafei Mosque in Harat Al-Mathloum.

Al-Shafei Mosque is the kingdom's oldest mosque as it was built in the 17th century. It has a squared design and it has an open central patio for unique and proper ventilation.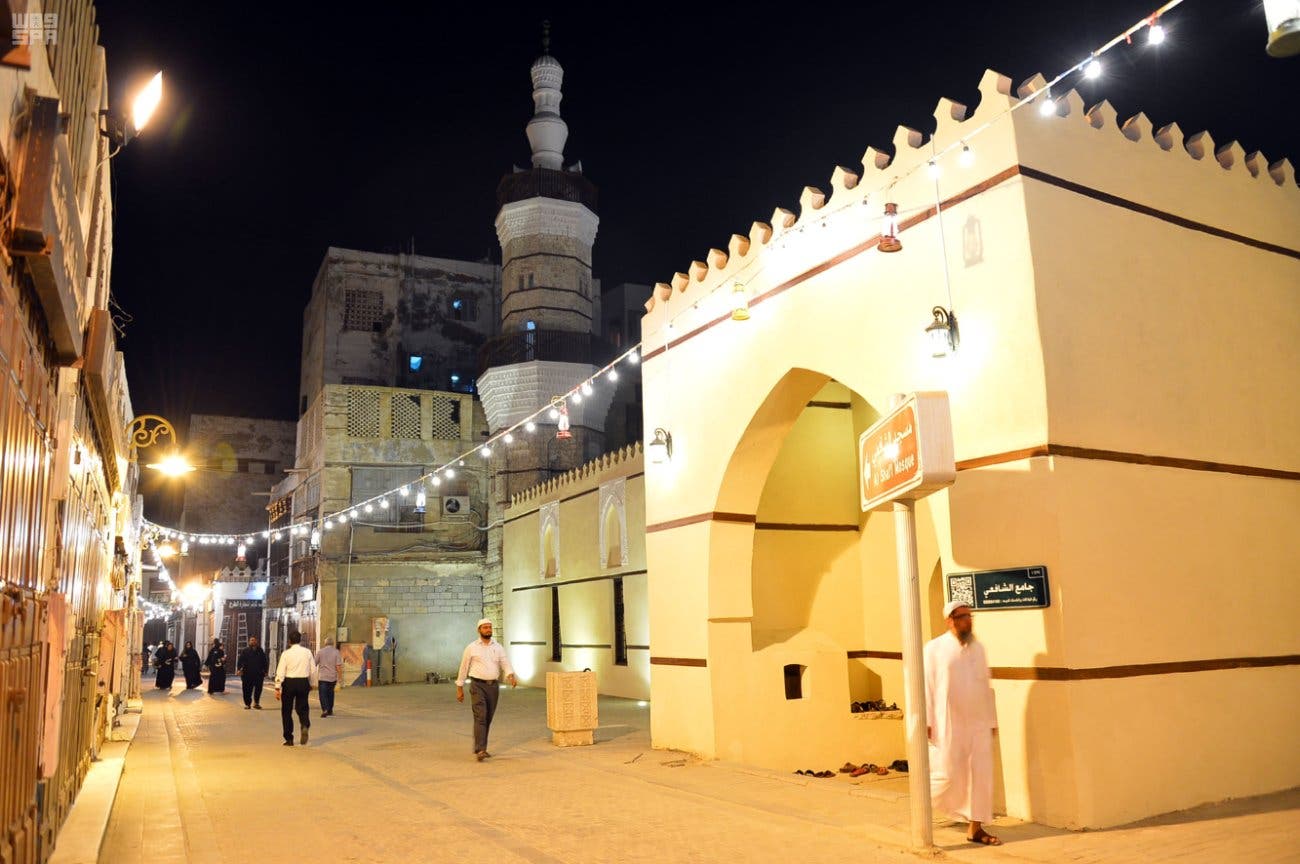 In 2012 during the era of King Abdullah bin Abdulaziz, the mosque was completely renovated and restored.

In the same neighborhood in Jeddah, there is also the Othman bin Affan Mosque, also called Ebony Mosque because it has two ebony poles. It's one of the historical mosques and it was established between the 9th and 10the
Hijri centuries and it's distinguished for its huge minaret.

One of the most famous mosques is in Harat al-Sham (the Sham neighborhood) is al-Basha Mosque. It is unique for its ancient architectural design thanks to its minaret. It was rebuilt in 1978.

There is also al-Mi'maar Mosque and it is an ancient mosque that's more than 340 years old. It's currently being renovated at the expense of King Abdullah bin Abdulaziz's private office.

Old mosques all have engravings that decorate their buildings. This is where the Akkash Mosque stands out. It was built in 1200 hijri. It was built higher than the ground level of the street. It was first restored in 1864 and then again in 1977. Prayers and sessions to memorize Quran are held there.

King Saud Mosque which is located in the center of Jeddah is one of the biggest mosques. Its area is estimated at 9,700 square meters and it accommodates 5,000 worshippers. It was built by the Ministry of Hajj and Endowments in 1987. The mosque received the Aga Khan Award for Architecture in 1989.