But first let me take a selfie! What's behind Modi's obsession?
Selfie obsessed Prime Minister Modi loves documenting his every move and takes selfies with his guests
Since the selfie took the world by a storm, India recorded a significant number of deaths. The latest statistics published by the University of Carnegie Mellon recorded 76 deaths per year in India. Indians are obsessed with selfies, as they try to keep up with their Prime Minister who breaks the protocol every time, loves documenting his every move and takes selfies with his guests.
In the images collected by Al Arabiya of the prime Minister, People became aware that the easiest way to draw a smile on Modi's face is to take a photo of him. In July 2015, the Indian Prime Minister launched an appeal to the people through a radio program asking them to take selfies with their daughters in a campaign against sexual discrimination. One Indian citizen commented on his selfie obsession saying: "The first thing that Narendra Modi does in the morning is take a selfie with his pillow."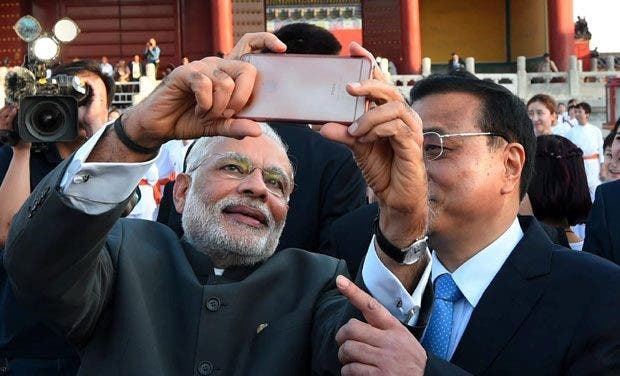 Narendra Modi, who grew up helping his father sell tea in the bus station, constantly tries to influence and inspire his people. The prime minister believes that one can be fashionable with simple items. He recounts that during his 35 years of government service, he never asked for a specific dish, nevertheless, he is a fan of the Indian dish Kichadi, consisting of lentils, rice and spices. He always seems so content and austere.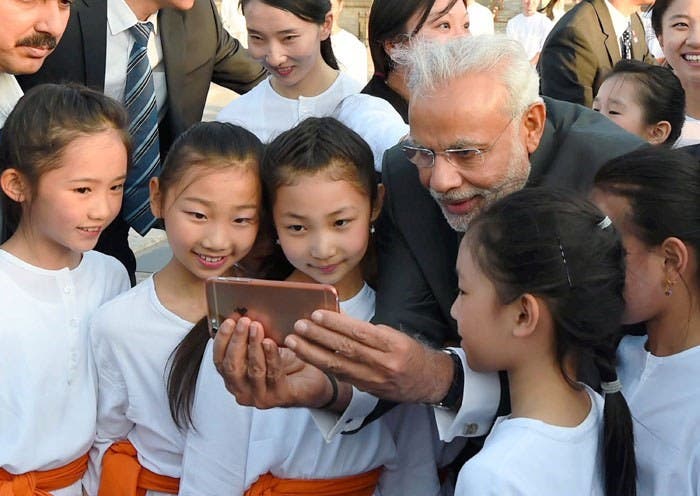 He was once asked by a broadcaster: "when does he get tired?" He replied: "Honestly, when am I not working? Work gives you satisfaction, and satisfaction is the energy to your body, when you are doing what you love, inevitably you will not feel tired since you do the things you enjoy the most."