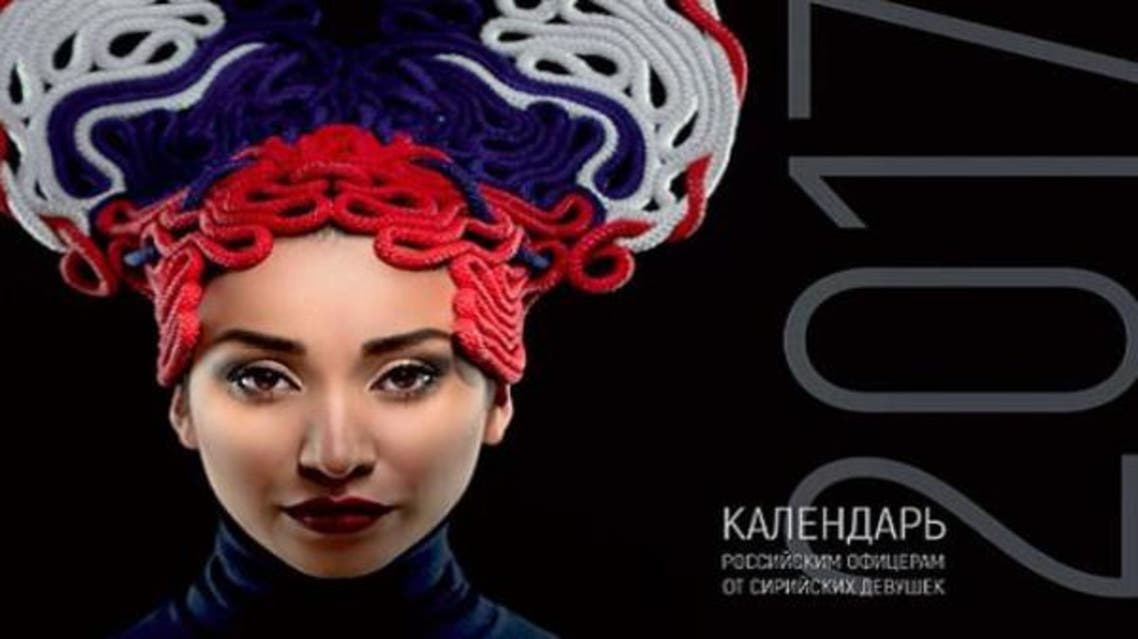 'From Syria with Love' calendar gifted to Putin
Syrian women praise Russian officers and soldiers, referring to them as heros
A 2017 calendar called 'From Syria with Love' has been released as a gift to Russian President Vladimir Putin, featuring Syrian women praising his officers and soldiers, referring to them as 'heros' in Syria.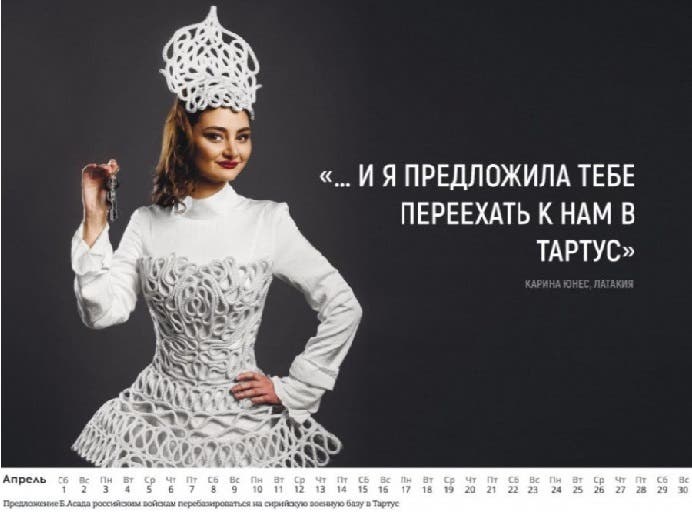 In addition to the praise, one of the models invited Putin to visit Syria, and expressed her hapiness of his grip on the country.
The main cover of the calendar features a picture of Tamara Ishaq, from the city of Tartous – where the Russian naval base is located- saying : "I am at peace when my land is under your control."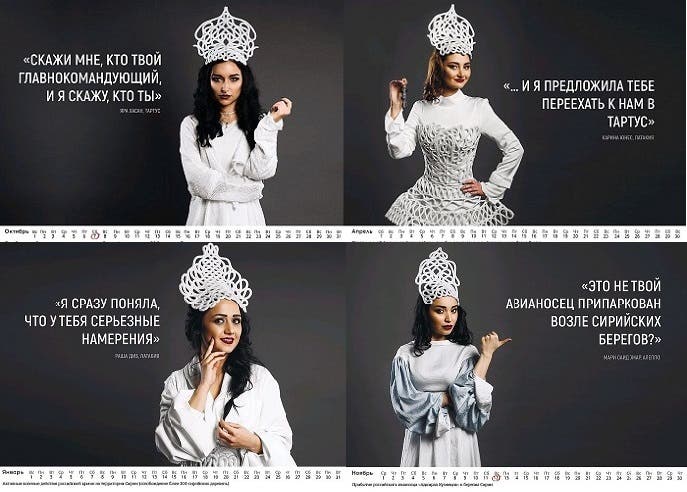 The Title of the calander is : "From Syrian girls to Russian officers"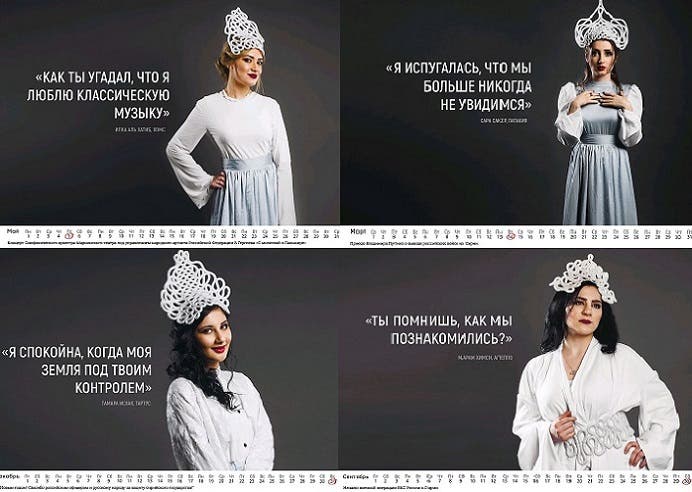 The calendar seems to have been produced by the Russian Union of Youth organization, and it comes as the Syrian regime suspended an operation to evacuate civilians from Eastern Aleppo on Friday, after Russia and Turkey agreed on a ceasefire deal that allows the armed Syrian opposition and civilians to leave the besieged area.