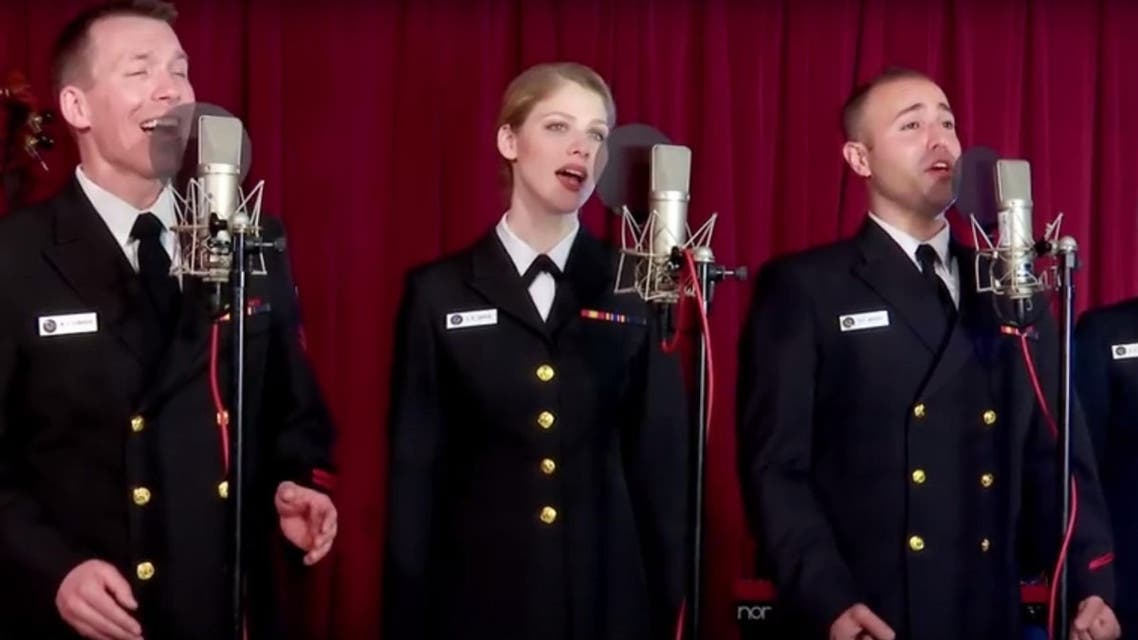 WATCH: US Navy band performs Egyptian song
It was performed in almost perfect Arabic and has received hundreds of positive responses from Egyptians on social media
A video showing a US Navy Band singing a popular Egyptian song which praises the country has been widely watched online this week.
The members of the Sea Chanters, believed to have been filmed in a video initially uploaded by the United States Navy Band last month, sung a song called "Fiha Haga Helwa," which means "It has something nice about it," a patriotic reference to Egypt.
It was performed in almost perfect Arabic and has received hundreds of positive responses from Egyptians on social media and thousands of views.