Saudi tweeps hail Civil Defense cat rescue operation
The civil defense team shared photos on Twitter of the rescue operation
A Civil Defense rescue team in Saudi Arabia's south-western town of Bisha saved a cat this week after it fell into a 13-meter-deep well.
The civil defense team shared photos on Twitter of the rescue operation, showing two officials reaching the bottom of the well using ropes, before luring the cat to a cage and pulling it up.
The photos went viral on Twitter and the civil defense was highly praised for its efforts and for responding to concerns over trapped animals.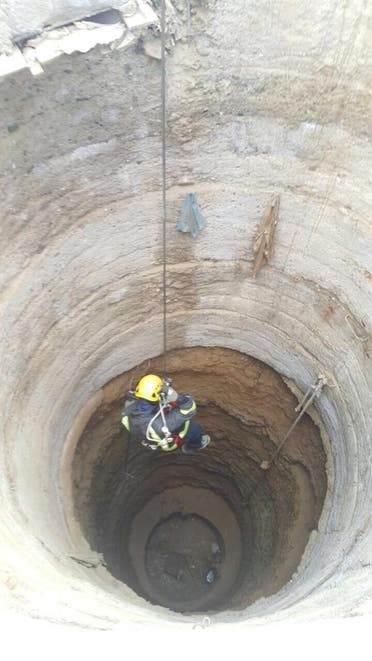 This story is also available in Arabic.