Brazilian doctors have used the scales of a tropical freshwater fish to treat a burn victim in a groundbreaking new treatment making headlines as it is reportedly for "the first time in medical history."
Thirty-six-year-old waitress Maria Ines Candido da Silva was admitted to hospital when a gas cooker canister exploded, leaving second degree burns on her arms, neck and part of her face.
"I was in absolute agony and desperate for anything to ease my suffering," she said, according to The Sun newspaper this week.
Doctors dressed the wound in the skin of the Tilapia fish, chosen because it is common, disease-resistant and contains the ideal level of collagen type one.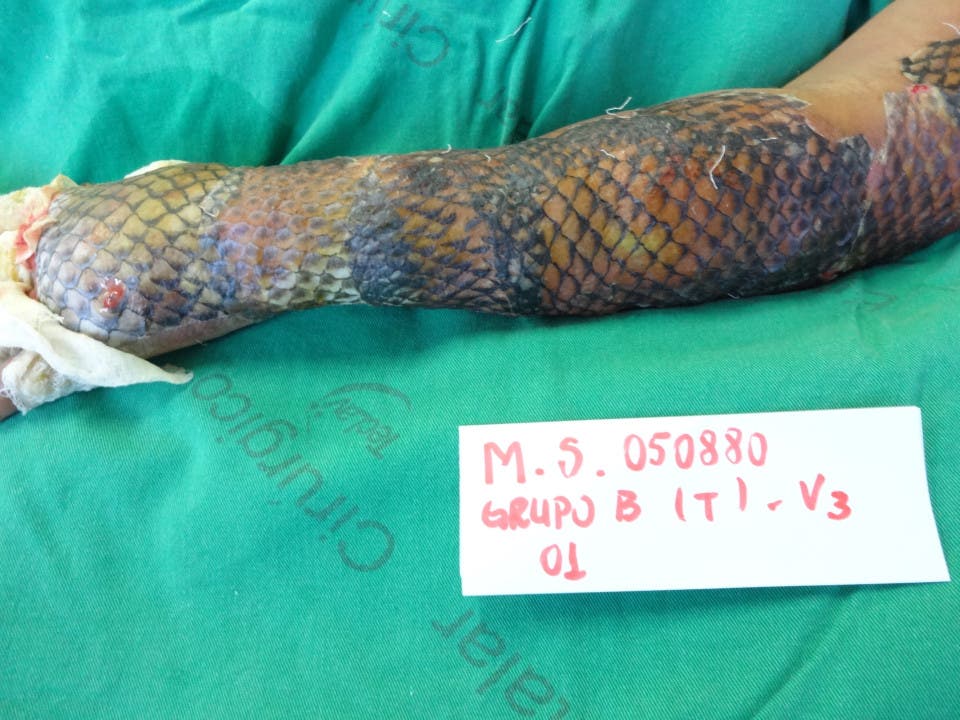 The treatment was developed by researchers led by Dr Odrico Moraes, Prof Elisabete Moraes and Dr Ana Paula Negreiros at the Federal University of Ceará.
The fish skin was left on the patient for 11 days, with the deeper areas of the wound being covered for 20 days.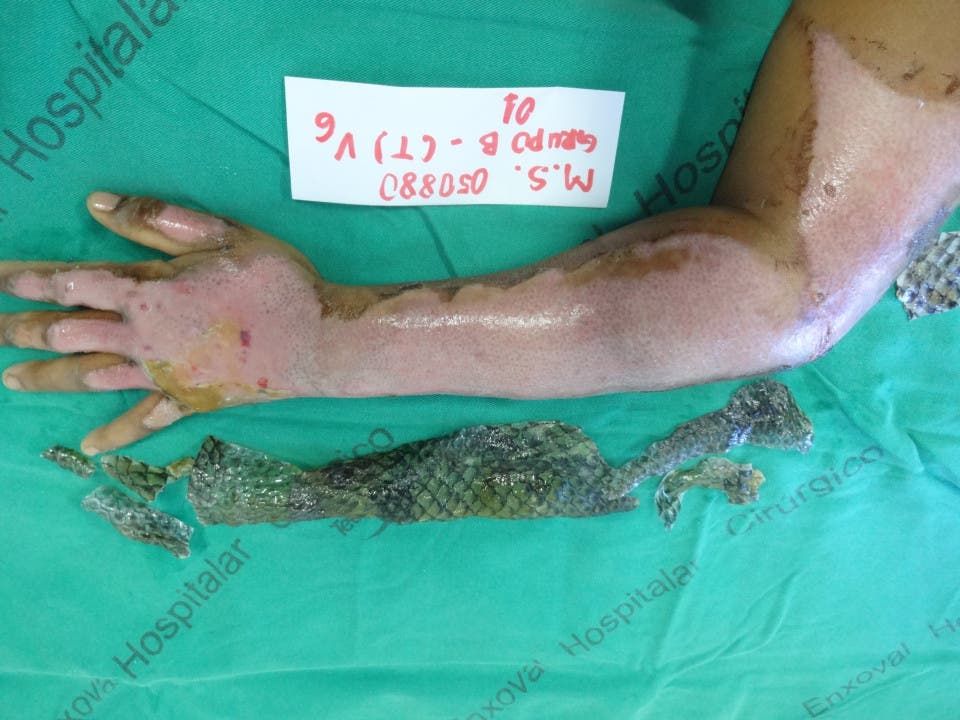 Unlike standard topical cream-based treatments, the dressing does not have to be changed daily which reduces the pain felt by patients who often resort to painkillers, the newspaper reported.
"I loved the treatment and would recommend it to anyone who has suffered like me," da Silva said.

Save
Save
Save