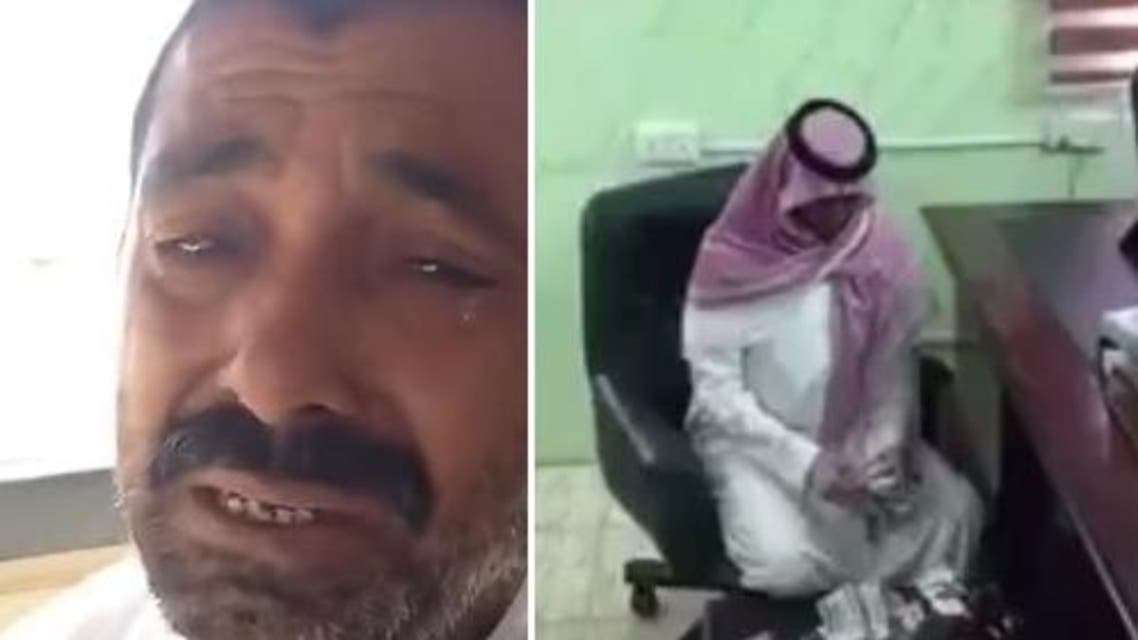 Saudi star pays off Pakistani man's 'blood money'
The Pakistani had been involved in an accident in which a Saudi was killed and could not compensate the victim's family
Prominent Saudi actor Fayiz Almaliki appeared in a video this week paying off a Pakistani offender's blood money in an attempt to save him from jail.
The Pakistani had been involved in an accident in which a Saudi was killed. He was ordered to pay what is known as "blood money," a compensation paid by an offender to the family of the victim.
In the video, Almaliki was seen offering 247,000 Saudi riyals ($66,000) in cash – the remaining amount of what was ordered in compensation for the victim's family.
Two weeks before the deadline to pay up, the Pakistani man had appeared in a video offering his kidney for sale, saying that he had no other choice as his salary is only 1,500 riyals.
The video of Almaliki offering the money has gone viral across social media in Saudi Arabia.

Save