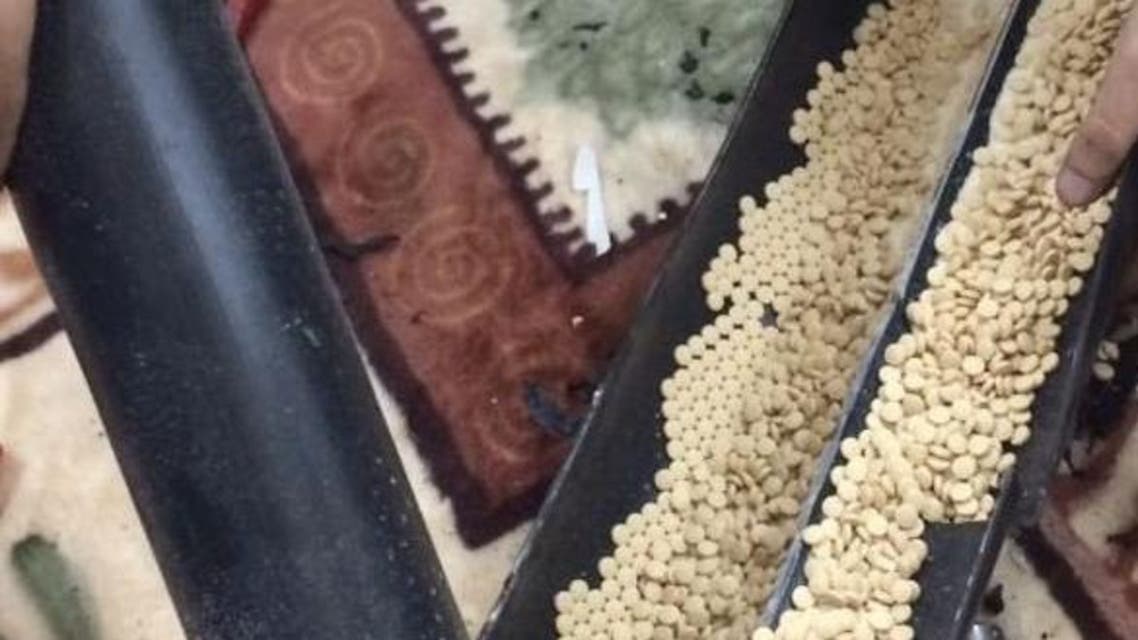 In pictures: Over 5 million pills of Captagon seized in Saudi Arabia
Security forces have seized more than 5 million pills of Captagon at Jeddah's Islamic Port's customs in Saudi Arabia
Security forces have seized more than 5 million pills of Captagon at Jeddah's Islamic Port's customs in Saudi Arabia, Saudi Press Agency reported.
Earlier last month, the custom officers in the same port foiled an attempt to smuggle 257,000 Captagon pills found hidden inside a port shipping container for women's shoes.
Captagon is one of several brand names for the drug compound fenethylline hydrochloride. The pills stimulate the central nervous system, increasing alertness, boosting concentration and physical performance, and providing a feeling of well-being.