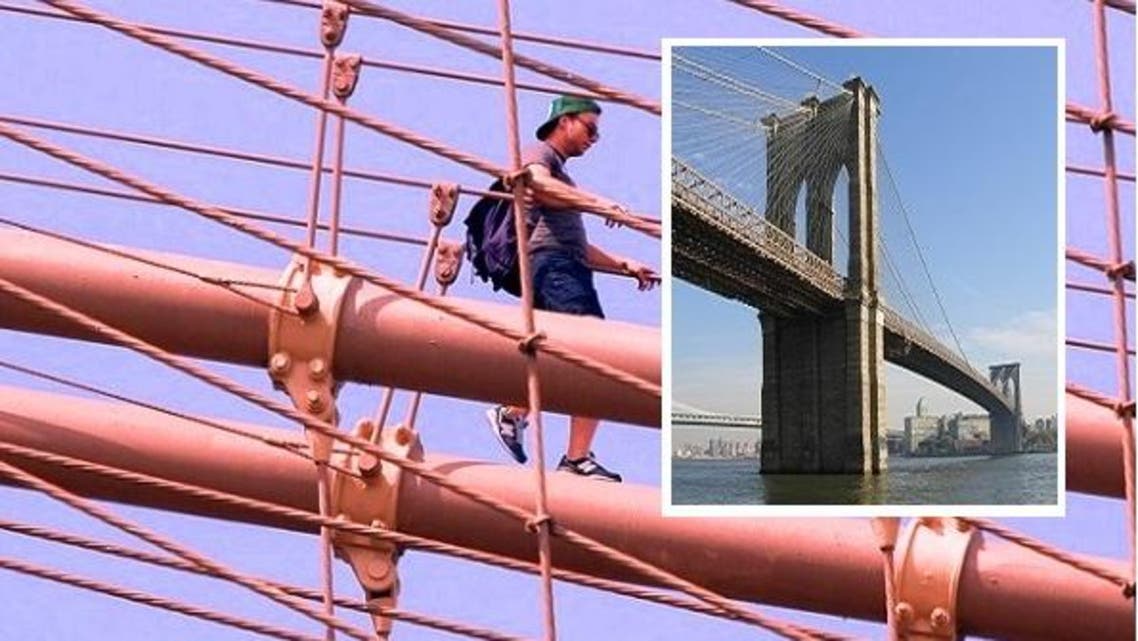 Saudi man arrested for attempting dangerous Brooklyn Bridge selfie
The Saudi man named as Yazeed Elarjani by New York police climbed over a metal gate to gain access to a restricted area of the bridge
A Saudi man was arrested in New York for walking on the beams above the Brooklyn Bridge in broad daylight in an attempt to take a selfie near the top of the structure.
The Saudi man named as Yazeed Elarjani by New York police climbed over a metal gate to gain access to a restricted area of the bridge around 1 p.m. on Monday.
Elarjani was arrested about a half-hour later and told the police he was taking pictures of himself and the bridge, according to the New York Post.
Police had charged him with reckless endangerment and criminal trespass, both misdemeanors according to New York law.
Police said Elarjani is a Fairfax, Virginia resident with no prior arrests in New York City.
AlArabiya.net has contacted several Saudi student groups, one based in Virginia, but was not able to receive a response at of publication.
This article is also available in Arabic.