An elderly woman who realized her dream of getting married when she staged her wedding ceremony with a young groom was detained and admitted into a home for the elderly after her "staged" celebration went viral on social media. She had outlined in an interview her determination to pursue her dream of "tying the knot" and starting a family.
Al-Arabiya.net interviewed Saoud, 60, in her derelict flat in al Jamarik suburb in Alexandria, where she has lived alone following the death of her parents.
Souad said she made the decision to realize her lifelong marriage dream, even if that meant staging a fictitious one. So she visited a bridal shop and purchased a wedding dress. She then went to a beauty parlor, before roaming the streets searching for her groom to be.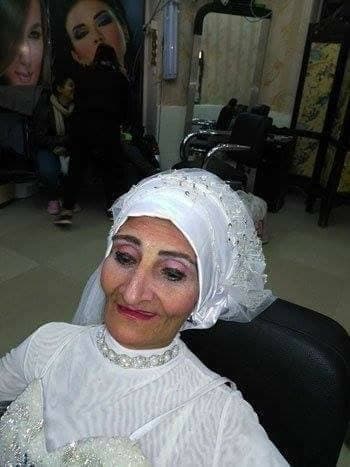 She found a dashing young man who was willing to play along and adopted the role of the groom, after which the two headed to celebrate in a hall she rented. But moments before the start of the fake ceremony the 'groom' fled, leaving her standing alone at the altar. Nonetheless, Souad then contentedly returned home after nearly achieving her life dream of getting married and wearing the white dress, she recalls, unaware that she would soon to be arrested.
"I felt sad about the runaway groom and the incomplete celebrations", she explained, "I was then placed for the night at an elderly home after being arrested."
Saoud vowed to work relentlessly to fulfill her marriage fantasy by stating, "until my dying breath, I will never compromise on my dream.'

Saoud's video showing her wearing a white wedding dress and strolling the streets along Central Alexandria went viral on social media. In the video one of the bystanders asked her about the groom, she replied: "there isn't one." Upon which a sympathetic bystander volunteered himself for the role of the groom.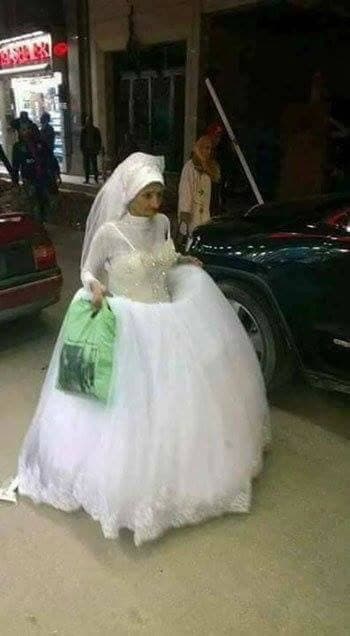 The so-called groom, named al-Gawhari, told al-Arabiya.net: "I joined a crowd of people celebrating around an elderly woman wearing a wedding dress, she sat alone after entering the wedding hall", he carried on: "when I asked about the groom I came to know there is none."
"I felt sorry for her, went to sit next to her and when she asked about my identity I told her am the groom… we celebrated for half an hour, made her day then drove her back home safely, next day we learned she has been detained at an elderly home."
He added: "she was joyful for fulfilling her dream, do we have to deny her even the right to dream?"

This article is also available in Arabic