Christians in West Bank celebrate Christmas
A few thousand people, including the Greek Orthodox Patriarch Theophilos III, attended the celebrations in the occupied West Bank
Thousands of Christians from the eastern tradition gathered in Bethlehem on Friday for Christmas Eve celebrations, with a procession to the site where Jesus is believed to have been born.
A few thousand people, including the Greek Orthodox Patriarch Theophilos III, attended the celebrations in the occupied West Bank at the Church of the Nativity -- built on the site where Christians believe Jesus Christ was born.
On a crisp sunny morning, Palestinian scout groups performed bagpipe and brass versions of Jingle Bells and other Christmas songs, while residents and foreign tourists lined the streets.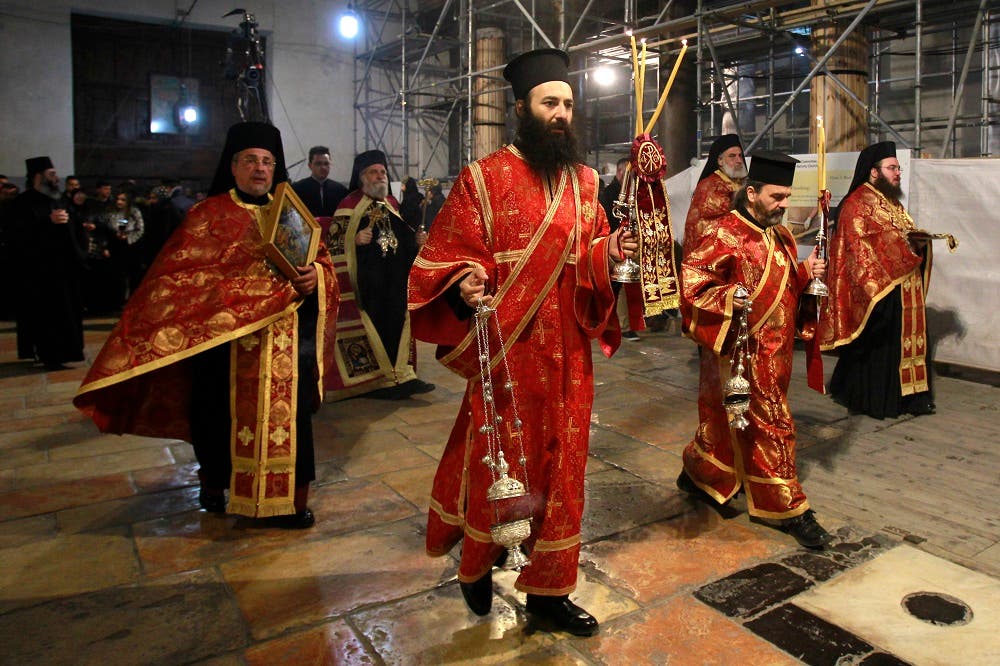 After entering the church, priests addressed the congregation ahead of a major mass planned for Friday evening.
Eastern Christians celebrate Christmas on January 7, while those in the West observe it on December 25 due to differences between the Julian and Gregorian calendars.
The celebrations for Western Christmas two weeks before were larger in scale with many more pilgrims, but the majority of Palestinian Christians come from churches that celebrate on January 7.
John Mawal, an Australian Orthodox priest of Lebanese descent visiting for the holiday period, said the morning was "very special" for him.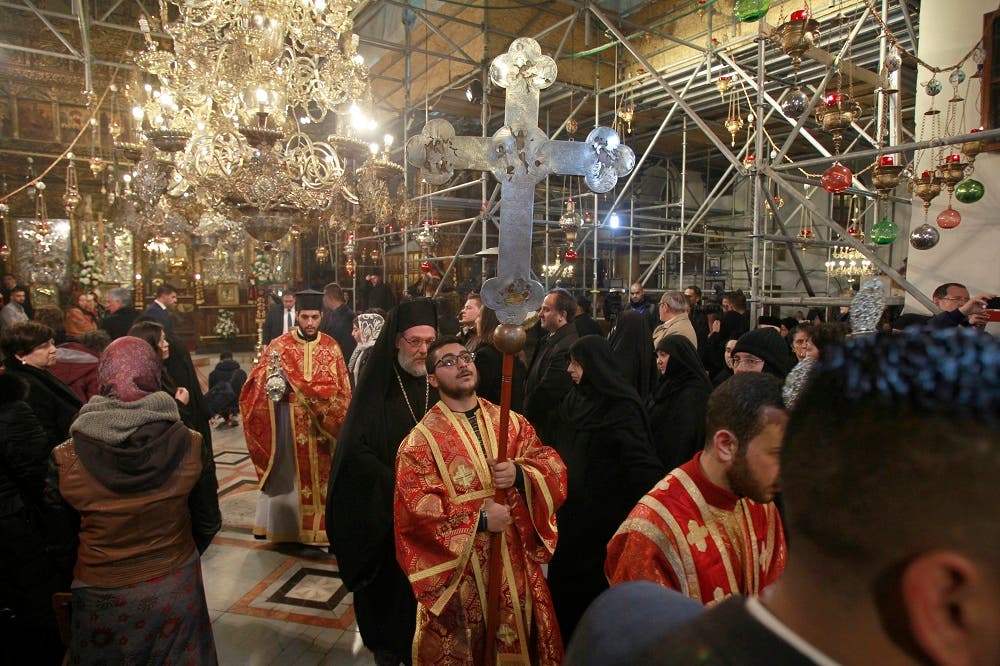 "Here you see a few of the patriarchs coming in from the different denominations coming through and the last of them being the Jerusalem Patriarch Theophilus," he said.
"Being from Australia it is something we would probably never get to see in our lifetime."
The day is due to conclude with thousands packed into the church for midnight mass, before Christmas celebrations on Saturday.
Mariana Thaljieh, an Orthodox Christian from Bethlehem, said she was there to welcome Theophilos but would come back later for mass.
"The atmosphere is lovely. I feel safe today. The weather is very beautiful and that is helping the people to come."
"The atmosphere is very beautiful in the city of his birth."