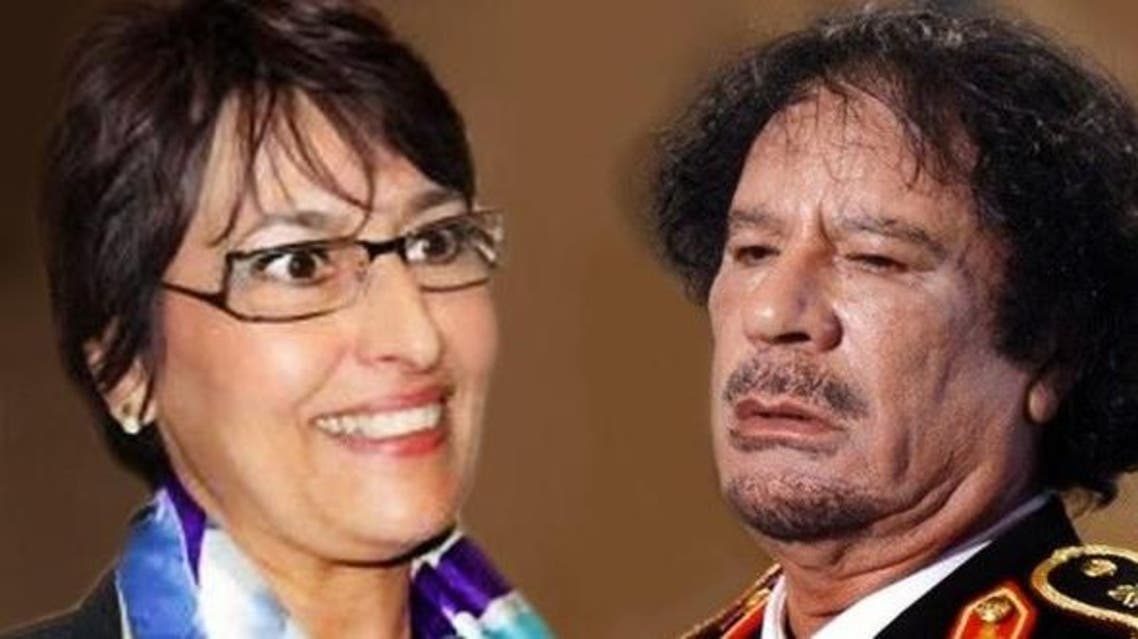 Algerian MP: Qaddafi wanted to marry me in 90s
She said that she had never met Qaddafi when he proposed and that he had only seen her on television
Algerian Member of Parliament and former media personality Zahia Benarous revealed that late Libyan leader Muammar al-Qaddafi proposed to her in the 1990s but she turned him down.

During an interview with a privately-owned Algerian television station, Benarous said that in 1995, when she was a host in the Algerian television station, Qaddafi sent a delegation of women from the Libyan women's union and met with her in a hotel in Algeria where they told her Qaddafi greatly admired her and was thus proposing to marry her.

The delegation also told her that Qaddafi will handle all the wedding expenses.

Benarous said the marriage proposal shocked and scared her, considering it was made by a president, adding that after meeting with the delegation of these Libyan women, she refused to respond to their request and always evaded answering.

She added that she had never met Qaddafi when he proposed and that he had only seen her on television.

Benarous also said that during that time, she was supposed to present a news bulletin on the Libyan channel but she refused to do so as she feared Qaddafi will recognize her again and she will be put in an uncomfortable situation.