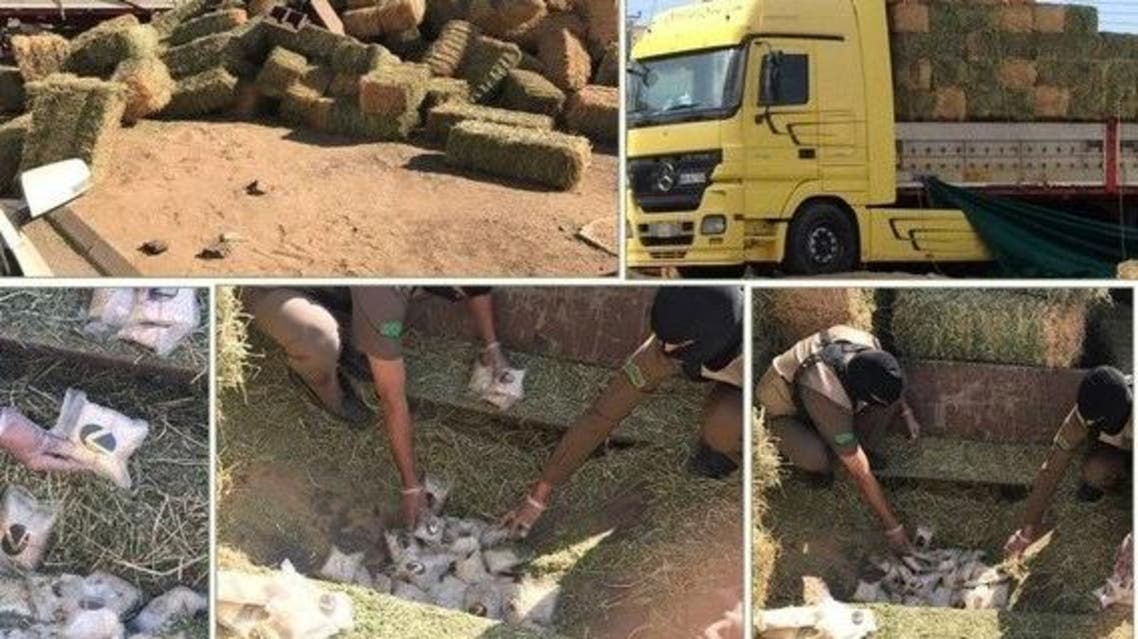 Saudi Arabia foils attempt to smuggle 600,000 amphetamine pills
The drugs were being smuggled from the city to Jeddah via Tabuk while being hidden in hay stacks on a truck
Anti-narcotic forces in the Saudi city of al-Madinah were able to confiscate up to 623,000 amphetamine pills that were on its way to Jeddah.
The drugs were being smuggled from the city to Jeddah via Tabuk while being hidden in hay stacks on a truck.
Saudi authorities have seized more than 22.4 million amphetamine pills and arrested more 1,776 drug smugglers during an eight-month period last year.
In their campaign against drug-trafficking, Saudi authorities also confiscated hundreds of weapons last year, including 184 machineguns as well as rifles and guns, in addition to over SR41 million in cash.