Heartwarming moment ex-conjoined Polish twins embrace their Saudi doctor
The girls were separated when they were 14 months old in 2005 by a medical team led by Dr. Abdullah Al-Rabeeah
A video showing Polish twins running to embrace the Saudi doctor who separated the formerly conjoined twins when they were babies has been circulating widely online.
The girls were separated when they were 14 months old in 2005 by a medical team led by Dr. Abdullah Al-Rabeeah. The late King Abdullah bin Abdulaziz had visited the girls after the high-profile operation.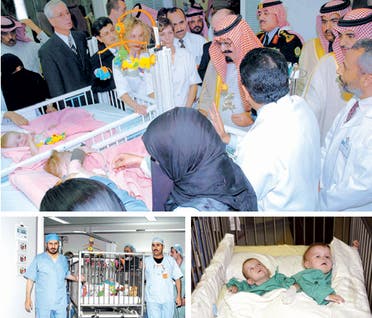 This is the third time the twins, Daria and Olga Kolacz, have visited Saudi Arabia since the procedure.
The twins were joined at the abdomen, pelvis, buttocks and spine.
Since 1990, more than 30 surgeries for separation of conjoined twins have been performed in Saudi Arabia.