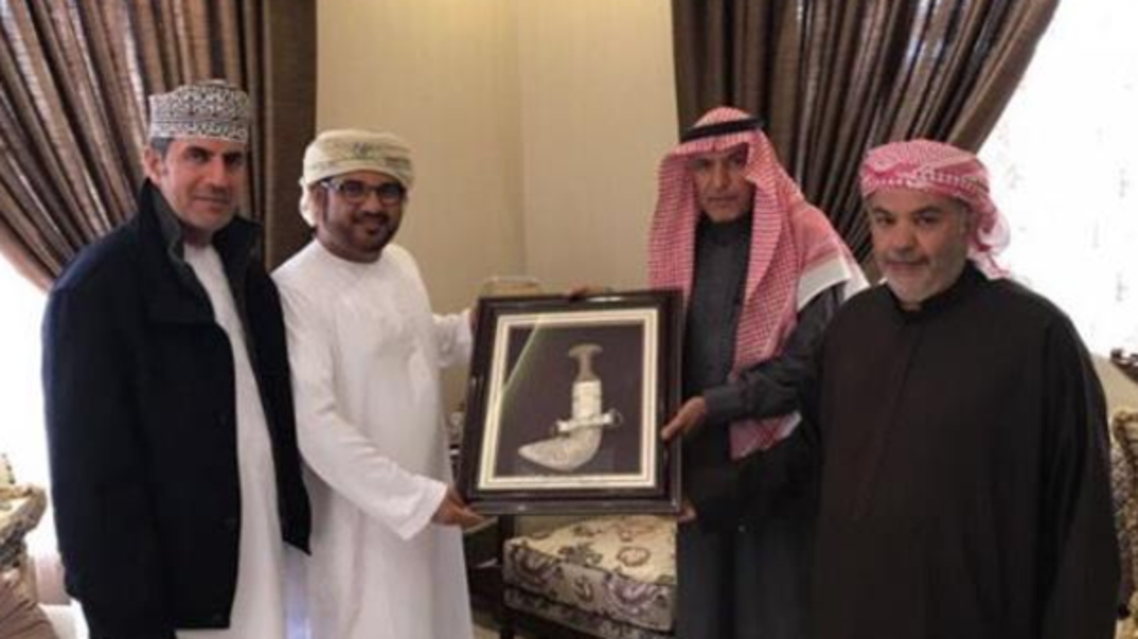 IN PICTURES: Omanis visit their Saudi teacher after 38 years
Abdul Rahman used to teach middle school in the Sultanate of Oman
A group of Omanis visited their school teacher in Saudi Arabia, who taught them 38 years ago.
Abdul Rahman used to teach middle school in the Sultanate of Oman, and had reportedly had a great impact on his students who did not forget him.
The men gave a memorial shield and accompanied him on a visit to several sites and landmarks in Riyadh.