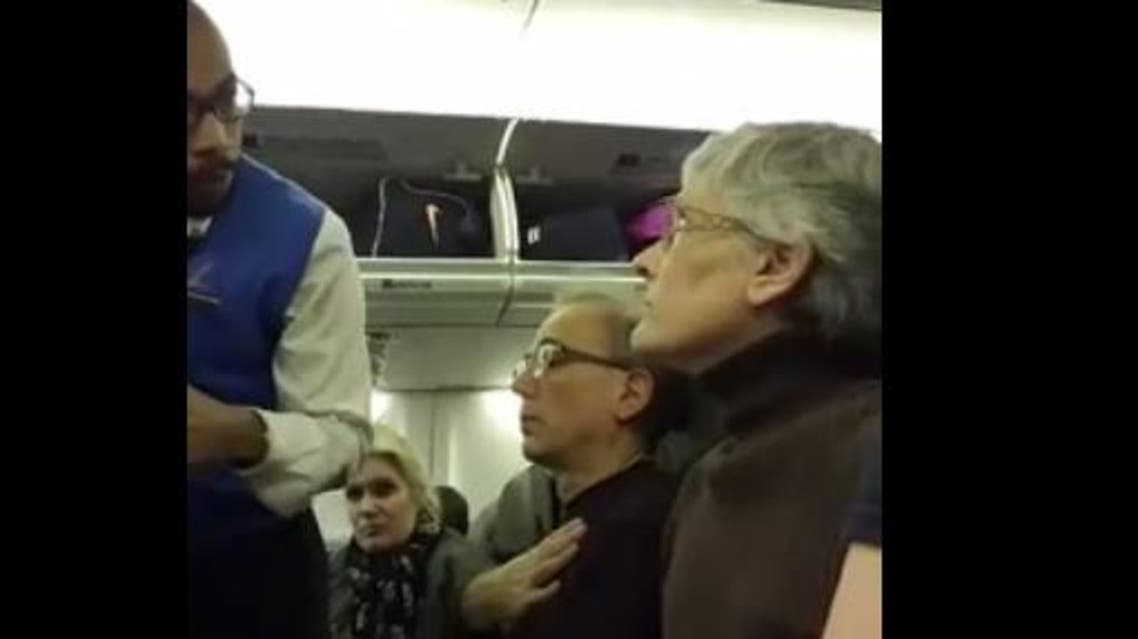 WATCH: Woman heckling Donald Trump gets kicked off plane
A video posted to Facebook this week by a man named Scott Koteskey shows a woman berating him for supporting Trump
A video posted to Facebook this week by a man named Scott Koteskey shows a woman berating him for supporting US President Donald Trump.
The woman was seated next to Koteskey on a flight from Baltimore to Seattle.
According to Koteskey, the woman asked him if he was in the area to support or protest Trump.
He later posted a video of her being removed from the flight.