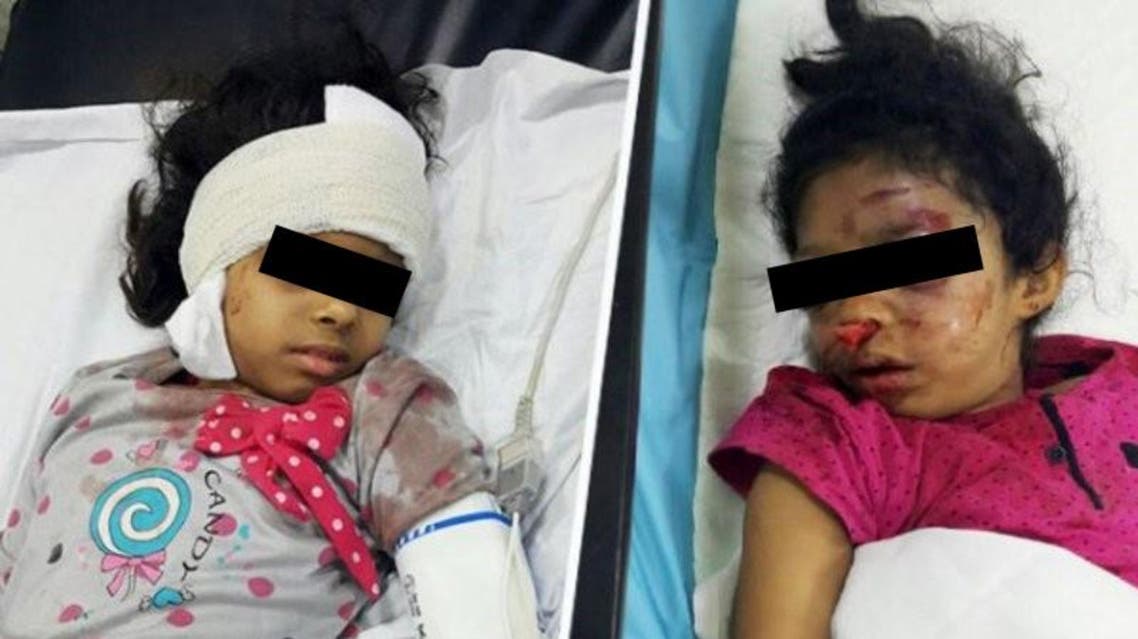 Two girls attacked by Ethiopian maid in Saudi Arabia's Jazan province
The girls suffered cuts and bruises and are recovering at the ICU at a local hospital in Jazan from serious head injuries
Photos have emerged of two girls and their mother after they survived a brutal attack from their Ethiopian maid in the Sanbah village in Saudi Arabia's Jazan province.

According to local media reports, the mother rushed to rescue her nine and six-year old daughters after hearing their loud screams as their Ethiopian maid banged their heads savagely against the walls. The mother was also assaulted.

Neighbors, prompted by the trio's loud screams, rushed to their rescue and alerted the police.

The girls suffered cuts and bruises and are recovering at the ICU at a local hospital in Jazan from serious head injuries.
The maid was later arrested.