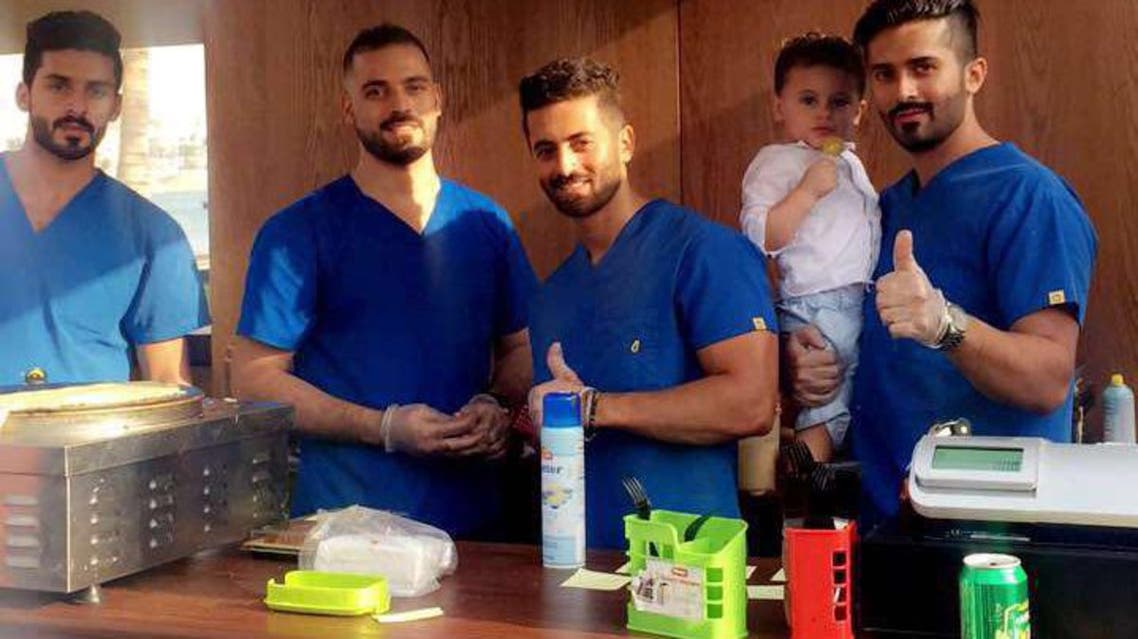 Saudi students enter food trolley scene with waffle, crepes cart
A Saudi medical student and his two brothers have started selling waffles and crepes from a trolley on the streets of Jeddah
A Saudi medical student and his two brothers have started selling waffles and crepes from a trolley on the streets of Jeddah to fill their free time and raise some extra cash.
There's a growing trend among young Saudi men to set up their own small retail businesses on colorful carts, selling food and beverages, rather than waiting around to be given a job.
Mustapha Jouhari, a student at King Abdulaziz University in Jeddah, said the waffles and crepes cart was actually his father's idea.
"Our father is like our friend. He suggested we try this project and it has been successful considering the idea is new in our society," Jouhari told Al-Arabiya.
Jouhari said he and his brothers are not ashamed of working on a cart, and he said their friends had even voiced their support for what they are doing. Some had even said they would be interested in trying the same approach, but said they were unable to for various reasons.
The brothers share the workload by splitting the day between them, so each works a separate shift. Jouhari and his other brother Mohammed, also a medical student, work on the cart after their university lectures. They work around five hours a day and more hours during their vacations and days off.
Economic researcher Saud al-Shaherni said the culture of being ashamed of working in some fields has decreased in the Saudi society.
Shaherni told Al Arabiya that although this embarrassment is still somehow present, it's no longer a major problem like it was in the past when it prevented many young men from performing certain jobs, thus leaving them for foreign laborers.

He said a decrease in the number of work opportunities, was leaving young men to become more self-reliant to make money, by developing new projects.
He added that this was a healthy phenomenon. Shaherni also expressed a hope that these efforts would receive support from government and economic institutions through providing funding and low cost loans.