'Immigrants make America great:' US couple to Yemeni restaurant owner
Edrees al-Gabry, owner of a Yemeni restaurant was surprised by a heartwarming note left on the bottom of a bill
Amid US President Donald Trump's controversial laws, immigration ban and raising hate crime, an American couple earlier this week decided to share kind words and support during a time of divide.
Edrees al-Gabry, owner of Kabsah – a Yemeni restaurant in Orlando, Florida – was surprised by a heartwarming note left on the bottom of a bill.
"Thank you! Everything was delicious! We are happy you are here and feel immigrants make America great – we will see you again," the note read, which was left by a US couple who gave a generous tip of $50 for a $28 bill.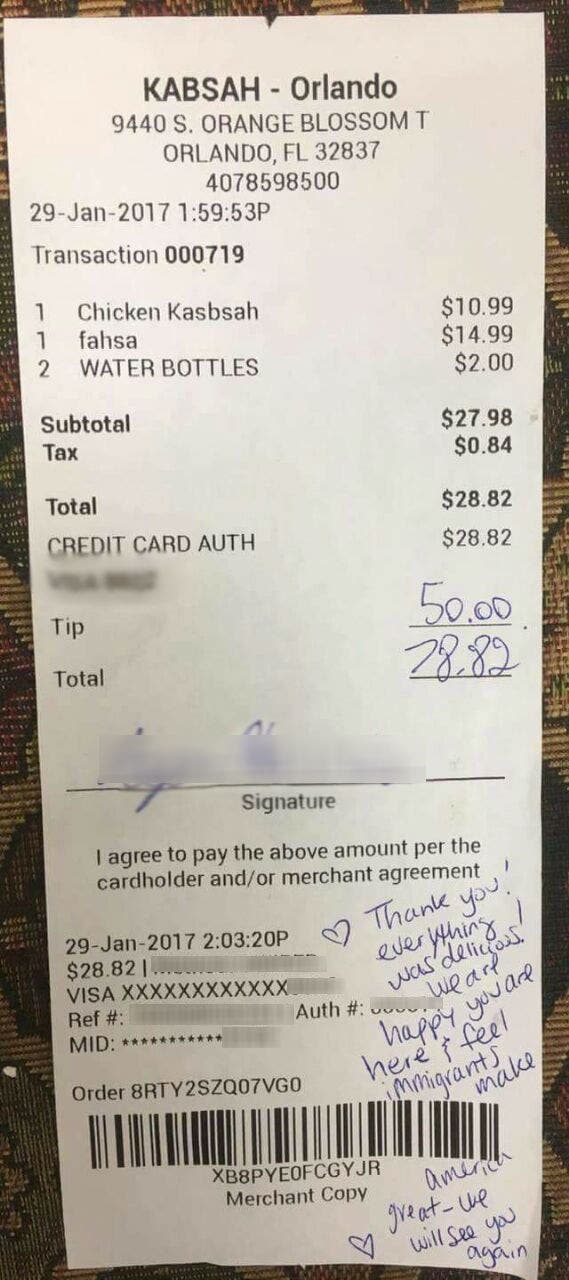 Gabry told Al Arabiya English that it was the first time he saw the couple in the restaurant and that they were very friendly.
"When they came in, they said that they were really excited to try Yemeni cuisine," Gabry said.
Trump's latest move to place restrictions on people from specific Muslim-majority countries to enter the US has sent shockwaves worldwide. The travel ban has led thousands on the street to protest against the executive order.