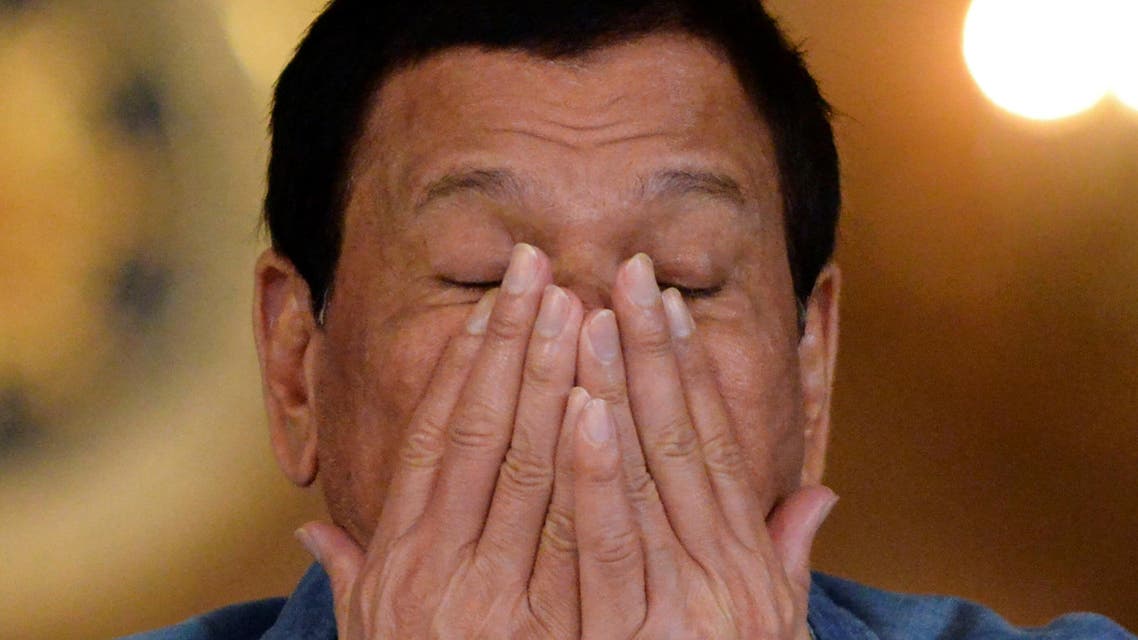 Here's the strange way Duterte plans to punish 400 rogue police 'idiots'
A fierce dressing down of men from a force he had relied on to fight his war on drugs
Philippine President Rodrigo Duterte said on Tuesday corrupt police will be sent to a violence-racked stronghold of Islamist militants or they should quit, in a fierce dressing down of men from a force he had relied on to fight his war on drugs.
Duterte had been unwavering in his defense of the police in the face of international outrage over the death toll, but his faith in the force was shaken by the killing of a South Korean businessmen late last year by rogue officers.
Duterte late last month denounced the police as "corrupt to the core" and suspended their anti-drug operations, though vowing to forge ahead with the drug campaign.
On Tuesday, he spoke to ranks of 400 policemen lined up in the grounds of the presidential palace, all of them under investigation for various infractions, and condemned them as "foolish, idiots and sons of b******".
He even challenged them to a shootout.
"I will send you to Basilan, live there for 2 years. If you get out alive, you can return here. If you die there, I will tell the police not to spend anything to bring you back here but to bury you there," Duterte told them.
Basilan is a southern island stronghold of the notorious ISIS-linked Abu Sayyaf militant group, who have developed a reputation for beheading their captives.
Those who did not want to go to Basilan could quit, Duterte said, but he warned any who did to stay out of trouble.
"Find a clean livelihood," he said.
"I will keep a battalion to keep track of your movements because it has been the sad experience of this country that the most vicious criminals, most are ex-police or ex-military men."
More than 7,700 people have been killed since Duterte unleashed his bloody crackdown on drugs seven months ago, about 2,500 in police operations.
The rest of the killings are under investigation but rights groups suspect many of the victims were killed by vigilantes or hitmen supported by the police.
The Philippine Drugs Enforcement Agency has been put in charge of anti-drug operations and Duterte has also raised the possibility of getting the military to help.
The South Korean businessman, Jee Ick-joo, was killed at police headquarters after being arrested for drug offences that his wife and lawyers said was an official cover for kidnap for ransom.
Several police officers are being investigated in connection with his death.