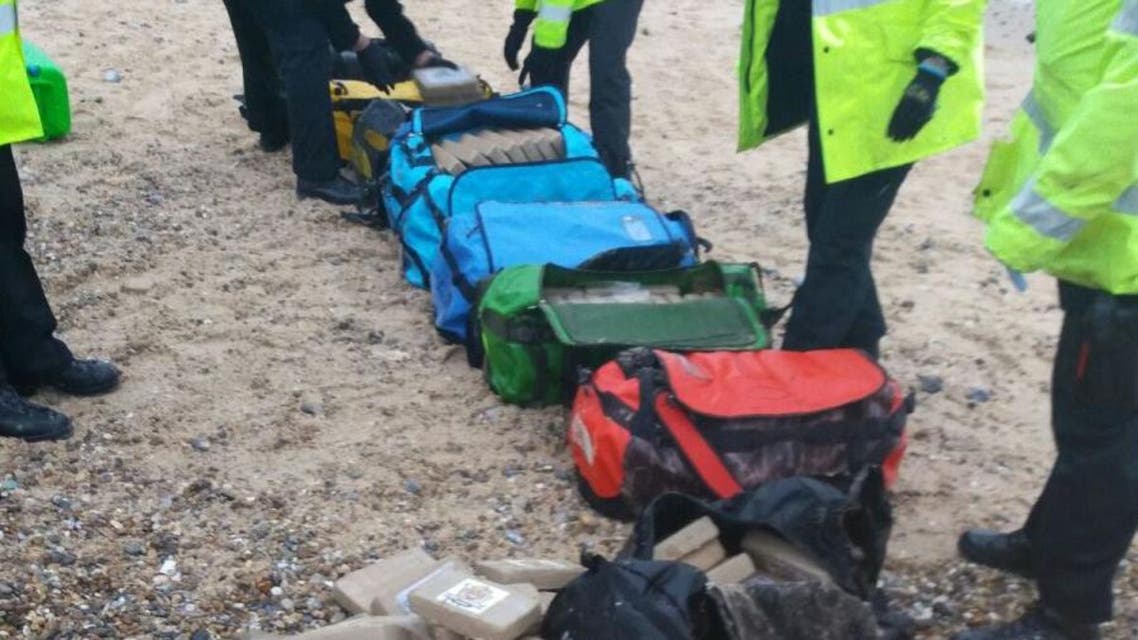 Multimillion dollar cocaine haul found on British beaches
Cocaine with a street value of more than £50 million ($62 million) washed up on two beaches in England
Cocaine with a street value of more than £50 million ($62 million) washed up on two beaches in England, British officials tasked with disrupting organized crime announced Friday.
The drugs - 360 kilos - were in bags found at Hopton-on-Sea on Thursday and Caister-on-Sea on Friday, villages on either side of Great Yarmouth, a major port, in Norfolk, the National Crime Agency said.
A member of the public spotted the bags and police are now looking for more that could be in the area.
"This is obviously a substantial seizure of class A drugs, and its loss will represent a major blow to the organized criminals involved," NCA investigator Matthew Rivers said in a statement.
Two Turkish drug traffickers were jailed in Britain last year after being caught with 3.2 tons of cocaine on a boat in the North Sea in 2015 following an international operation.
The drugs had a street value of £500 million and it was believed to be the single biggest cocaine haul ever recovered at sea in Europe.