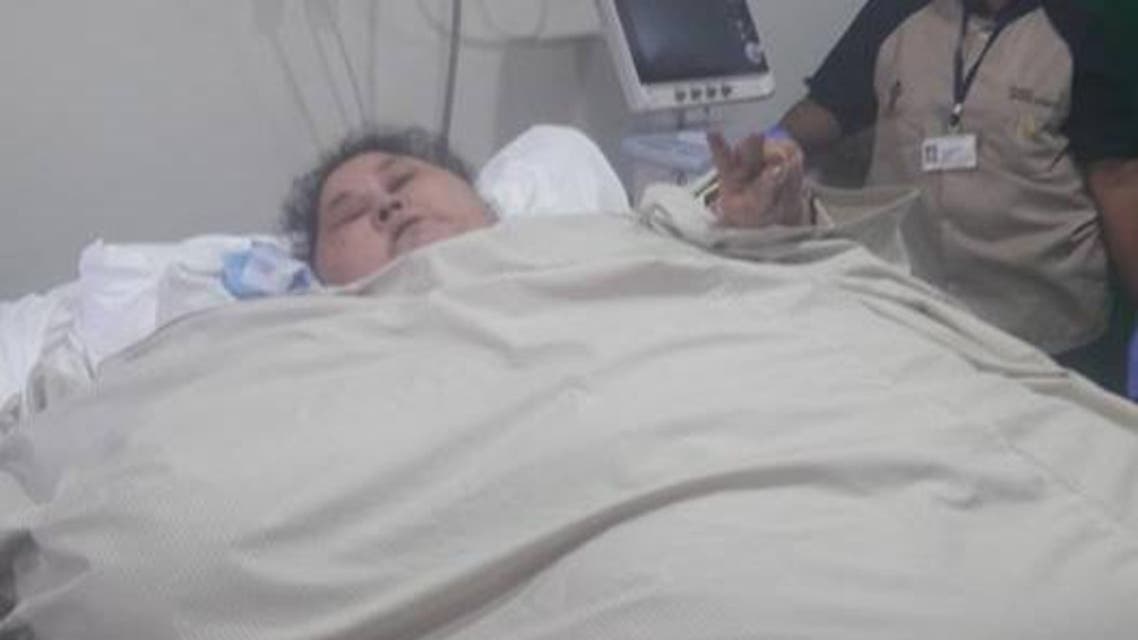 New photos emerge of 'world's heaviest Egyptian woman' being treated in India
Shayma Ahmed Abd El Aty, the sister of the 500 kg Egyptian woman Eman, expressed thanks to India and its officials for all the help they were provided.
Dr. Muffazal Lakdawala, the obesity surgeon in Mumbai, who agreed to treat Eman at his own hospital, revealed that he won't give up before making her stand on her feet again.
In remarks to Al Arabiya, Shayma revealed that the doctor reassured her about her sister's situation.
Dr. Lakdawala told her and also during interviews to many Indian newspapers, that he would not jeopardize his career and expertise, and that he was not seeking fame when he decided to treat Eman. He said he was confident and knows that, in God's will, he will be able to find the perfect treatment. He added that he was only concerned about the international media attention about Eman's condition.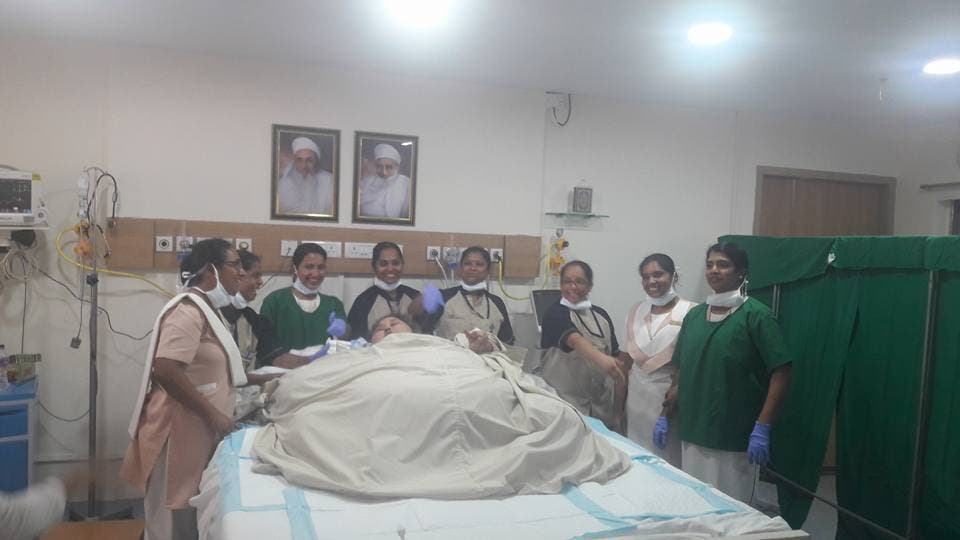 Shayma said that two weeks before they traveled from Egypt, the Indian doctor had sent three doctors there to supervise Eman, prepare her and follow up with the risky transportation process. The doctors also got on the plane with Eman, equipped with all the necessary devices and medications, in case of an emergency.
She coordinated with Egypt Air's cargo plane, the same company that had transported King Ramses statue.
Shayma pointed out that all Egypt Air employees had shown a high level of professionalism by carefully dealing with her sister.
Shayma was surprised by the Alexandria officials' interest in her sister's situation. Major General Rida Farhat personally supervised Eman's travel procedures at the Borg al-Arab Airport. She also did not expect to see Egyptian consulate-general Ahmed Khalil waiting for them at the Mumbai airport and accompanying them to the hospital.
She asked everyone to pray for her sister so that she can stand again on her feet.
The transportation of Eman was had been complicated as she was taken from her house in Alexandria through a crane in a medically-equipped bed that was customized for her. A crane was used to bring her bed down to the street level and the same thing happened when they reached the airport in Alexandria.
Another crane that was fully covered was waiting for her at the Mumbai airport and transported her to the hospital, where she was admitted into a 90 sq. meter fully-equipped hospital room.
Eman's case was diagnosed when she was 10 years old. She had to drop out of school due to complications of the thyroid gland.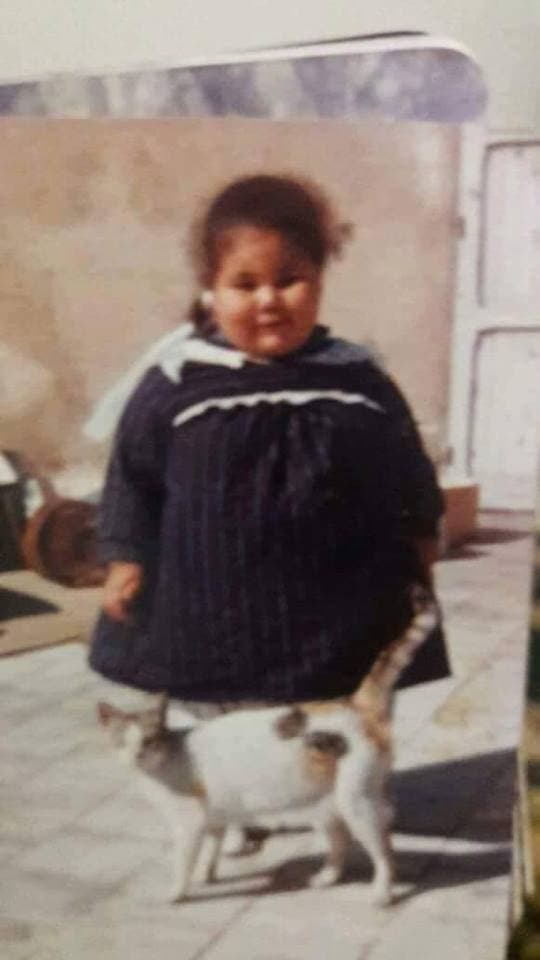 In 2014, she could not move anymore and had reached 300 kilograms. She suffered from a brain thrombose that led her to become speech-impaired.
In early 2016, she reached 500 kilograms and was diagnosed with lymphatic obstruction and thyroid deficiency. Greek and Egyptian doctors were unable to help Eman and treat her.
Dr. Lakdawala explained that Eman needs to undergo several tests and procedures before the surgical intervention.