Ziad Mohammed Ahmad Mohammed was born in Egypt with a rare disease that left him without hands or legs, but that does not stop him from eating, drinking and writing on his own.
Using old plastic soda bottles, Ziad's father created prosthetic limbs for his son to use. The bottles have been cut in half and placed on the arm, while a tool (be it a spoon, pen or other) is pierced through bottle cap and held in place.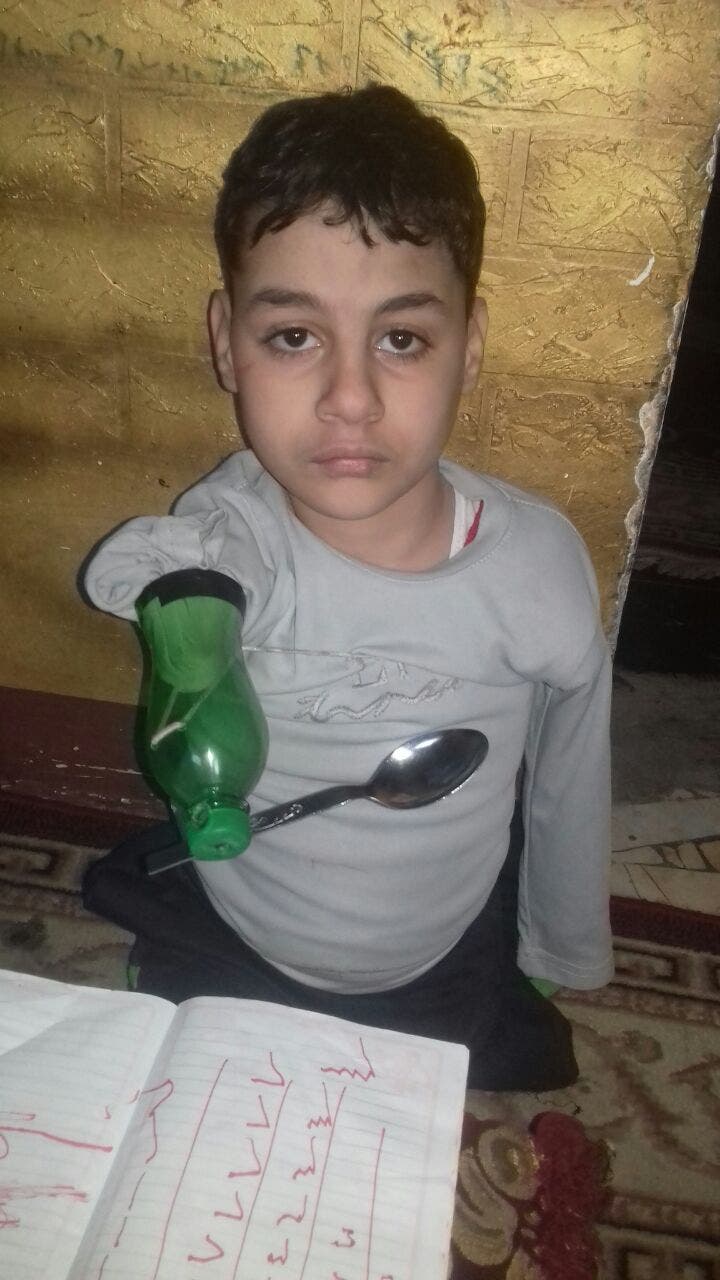 Ziad, 11, is now studying in the 2nd grade when he should be in the 5th grade. He joined school late due to his difficulty in writing.