Astronomers have found a nearby solar system with seven Earth-sized planets, three of which circle their parent star at the right distance for liquid surface water, raising the prospect of life, research published on Wednesday showed.

The star, known as TRAPPIST-1, is a small, dim celestial body in the constellation Aquarius. It is located about 40 light years away from Earth. Researchers said the proximity of the system, combined with the proportionally large size of its planets compared to the small star, make it a good target for follow-up studies. They hope to scan the planets' atmospheres for possible chemical fingerprints of life.

"I think that we've made a crucial step towards finding if there is life out there," University of Cambridge astronomer Amaury Triaud told reporters on a conference call on Tuesday.

The discovery, published in this week's issue of the journal Nature, builds on previous research showing three planets circling TRAPPIST-1. They are among more than 3,500 planets discovered beyond the solar system, or exoplanets.

Researchers have focused on finding Earth-sized rocky planets with the right temperatures so that water, if any exists, would be liquid, a condition believed to be necessary for life.

The diameter of TRAPPIST-1 is about 8 percent of the sun's size. That makes its Earth-sized planets appear large as they parade past.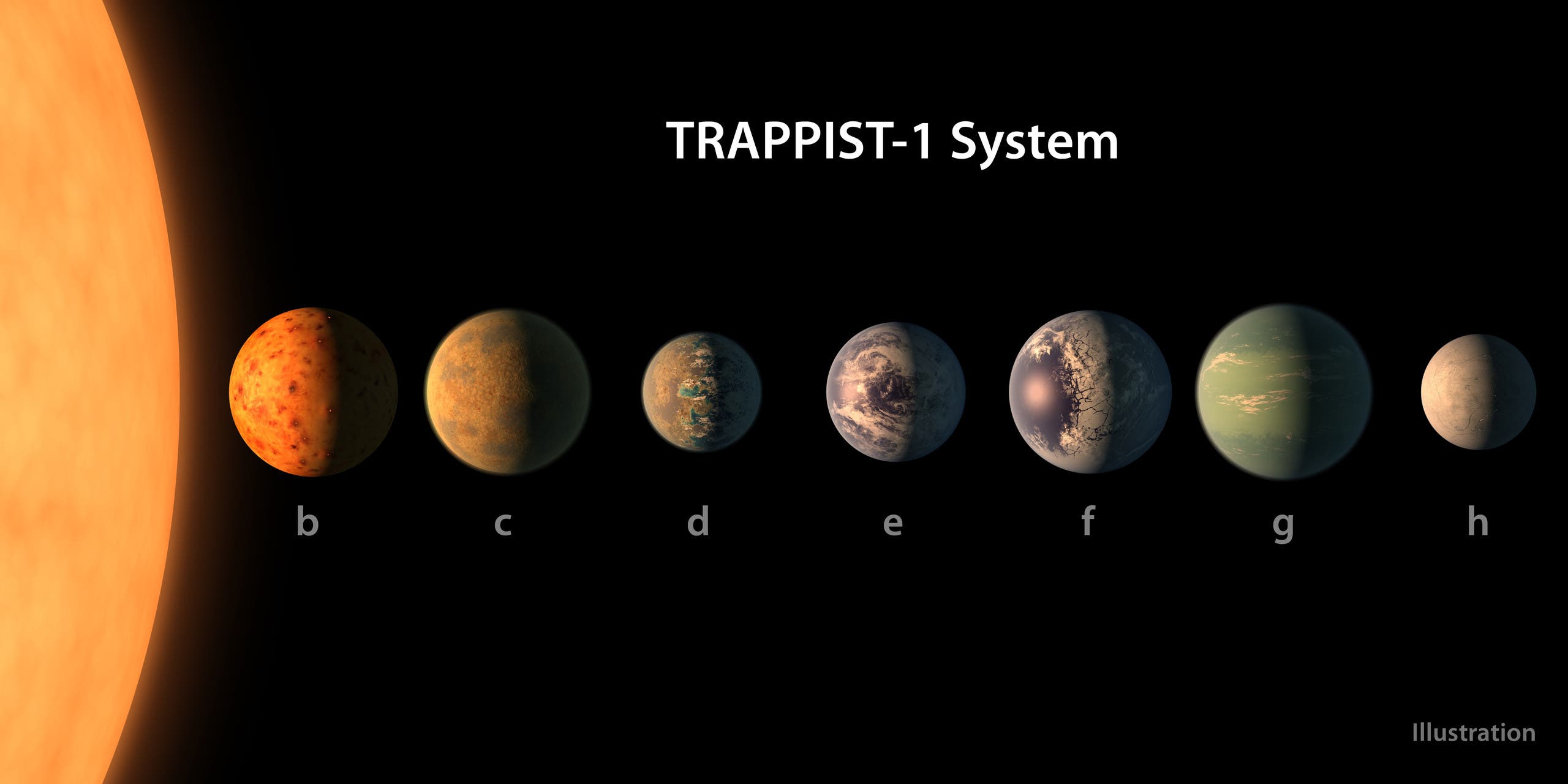 From the vantage point of telescopes on Earth, the planets' motions regularly block out bits of the star's light. Scientists determined the system's architecture by studying these dips.

"The data is really clear and unambiguous," Triaud wrote in an email to Reuters.
Habitable zone
Because TRAPPIST-1 is so small and cool, its so-called "habitable zone" is very close to the star. Three planets are properly positioned for liquid water, said lead researcher Michael Gillon, with the University of Liege in Belgium.

"They form a very compact system," Gillon said on a conference call. "They could have some liquid water and maybe
life."

Even if the planets do not have life now, it could evolve. TRAPPIST-1 is at least 500 million years old, but has an estimated lifespan of 10 trillion years. The sun, by comparison, is about halfway through its estimated 10-billion-year life.

In a few billion years, when the sun has run out of fuel and the solar system has ceased to exist, TRAPPIST-1 will still be an infant star, astronomer Ignas Snellen, with the Netherlands' Leiden Observatory, wrote in a related essay in Nature.

"It burns hydrogen so slowly that it will live for another 10 trillion years," he wrote, "which is arguably enough time for life to evolve."