Saudi Twitter users have heavily circulated posts about a Saudi man, whom they say has "found 10 million Riyals and handed them to the authorities".
The posts were accompanied with photos of the man standing next to civil security personnel, in what seems like an honorary ceremony.
Al Arabiya spoke to Hamed al-Muhaimazi, who is claimed to have found the 10 million Riyals, but the surprise was that he laughed off these rumors, stressing that he never found any money let alone return it to police.
Al-Muhaimazi explained that he works as a guard at a school for female students. He was asked by the school administration to organize a ceremony honoring the civil security personnel.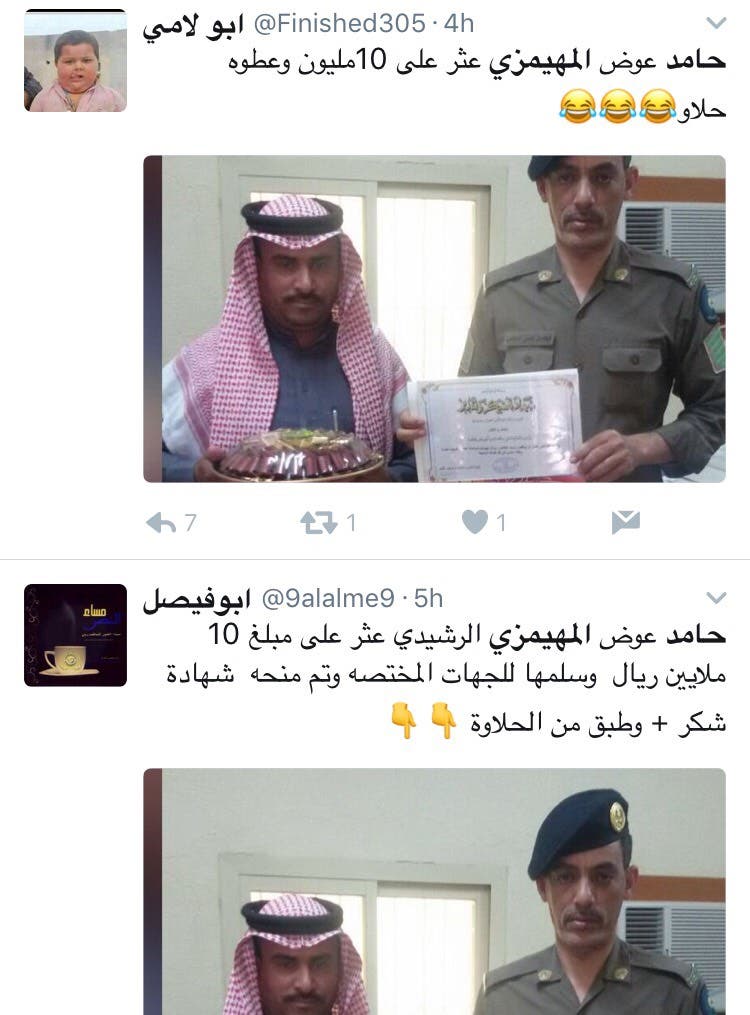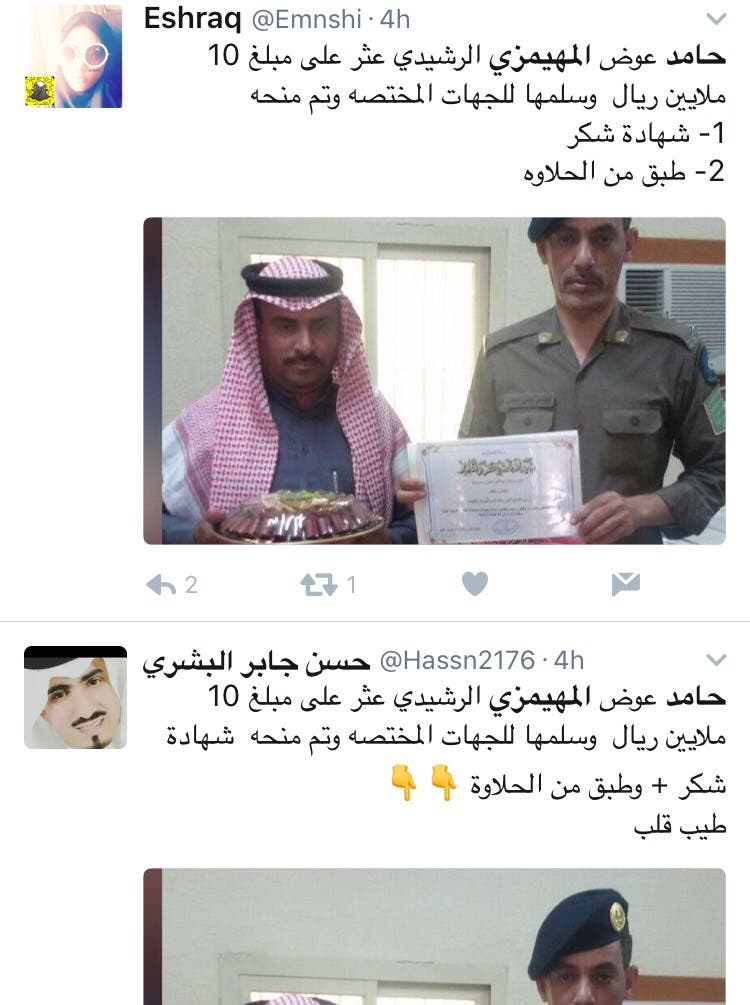 This is how his photograph was taken.
"What was funny about it was my friends calling me to congratulate me for the ceremony. But' I haven't found any money to begin with," he laughingly told Al Arabiya.