A 16-year-old student in the Saudi village of Namrah in Jazan has painted a portray of the horrific road accident that led to the death of both her mother and brother.
Samira told Al Arabiya that she decided to participate in a school competition by drawing the painting, which took her a full week in the making.
She is a third preparatory grade student. Her mother's death made her an orphan, as she currently lives with her sisters.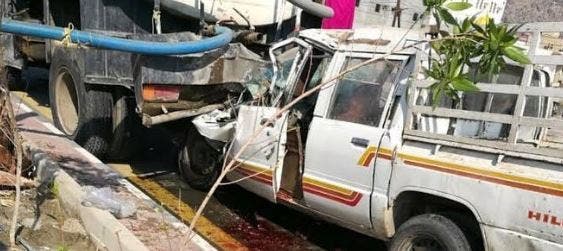 Samira's elder sister told Al Arabiya that she had to quit her university studies, in order to take care of her younger sibling.
The older sister added that she can't find decent work in her village, as she is considering relocating to another city in order to find work and support her siblings.