A Saudi baby who runs the risk of getting his hand amputated was advised by King Fahd Medical City to transfer to Germany as soon as possible to save him from the threat, after a medical error led to swelling in his hand.
Soud al Silmee' s uncle told Al Arabiya that the father of the child Jaser sent messages to appeal to the Crown prince and the Deputy crown prince to help him transfer his child to Germany for treatment.
His uncle pointed out that the father and mother are not in the right state of mind to speak.
He said: "Until now, the person responsible for the medical error has not been punished, and whenever they asked about the case they were told the investigation is still going on."
The baby was given a wrong injection into an artery instead of a vein, causing blood congestion in his hand, after he was suffering from a high temperature.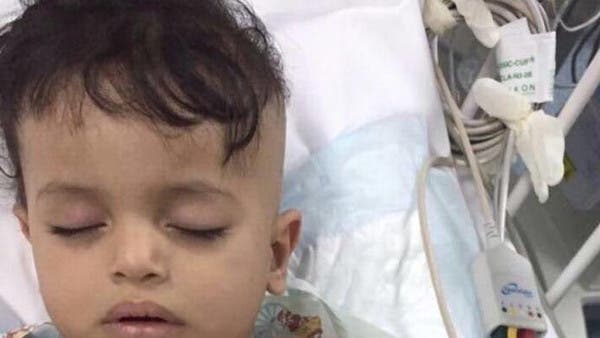 .