Video shows Jordanian minister getting into a fist-fight with a union leader
A video of a brawl between Jordan's agriculture minister Khalid Hanifat and the head of the Farmer's Union Adnan Khaddam that emerged on Tuesday has ignited sarcastic comments on social media.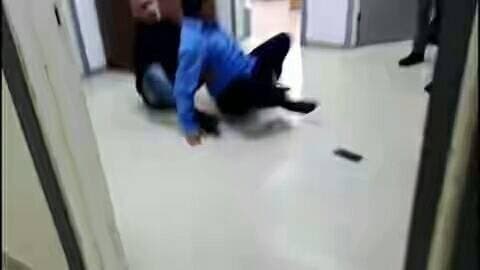 Minutes after the news, circulated by Jordanian news agencies emerged, Jordanian took to Facebook tp express shock. No official statement was released to explain the reasons behind the quarrel and the reasons remained unknown to the public.
Those active on social networking sites saw pictures of the altercation and made comments about the two. The presence of an ambulance in the footage gave rise to speculation that injuries were indeed caused by the altercation.