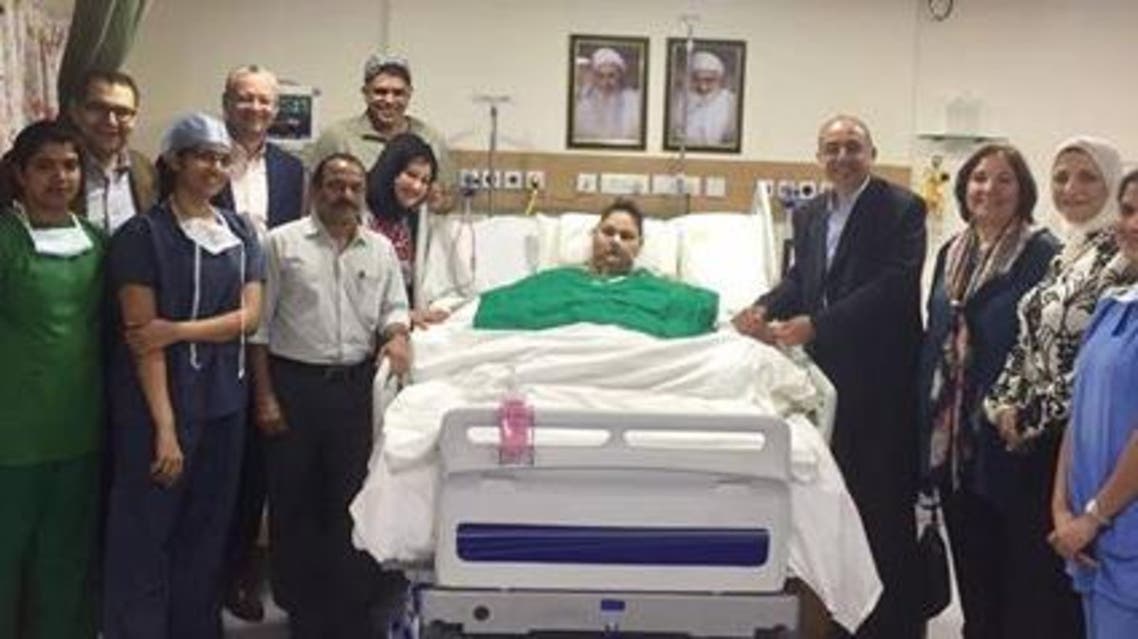 Latest photos of 'world's heaviest' Egyptian woman as she loses more weight
New photos show Eman Ahmed Abdelaty, the 36-year-old Egyptian woman who at 500 kg was the world's heaviest, as she recovers in an Indian hospital after losing more weight.
The photos show her being visited by Assistant Minister of Foreign Affairs Mohammed Idriss, Egyptian Ambassador to India Hatem Taj El Din and officials from the Egyptian consulate in India.
Abdelaty's doctor Dr. Muffazal Lakdawala has said that she is gradually improving after weight-loss surgery and is responding well to treatments.
Doctors have said Abdelaty will be able to return to Egypt in the coming month but will have to return to India after a year for another surgery.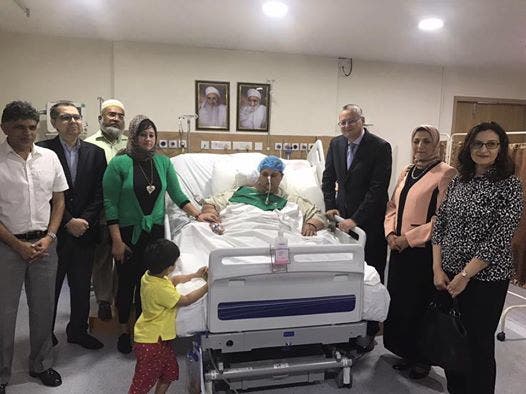 Eman has been currently put under a two- hourly liquid feeding regime - starting 6 am to 12pm. Her diet is administered via a feeding tube.
She is currently getting a low sodium protein powder mixed with soya milk. To maintain her calorie intake, she is also getting a total of 45 ml of MCT oil that gets mixed in the feed.
Her total daily caloric intake is approximately 1800 calories and total daily protein intake is approximately 200 gm.
Her doctors say they have found the cause of her obesity. A special gene study focused on samples from the patient with obesity related syndrome. The gene that was identified as the cause behind her weight was in the leptin receptor gene.
According to doctors, Eman is the only person in the world with this obesity-causing gene defect.