WATCH: Egyptian lecturer suspended for posting bellydance video on Facebook
The Suez Canal University in Egypt suspended Dr. Mona Prince after she published a video while she was belly dancing and photos wearing a bikini on her Facebook page.

The case of Prince, who teaches English literature at the university, will be referred for investigation and she will be suspended until the investigation ends.
In the video, Prince can be seen belly dancing to a song by Egyptian singer Ruby.

Prince defended herself saying she was free to publish whatever she wants on her Facebook page and accused a journalist, among her friends' list, of sharing the video on social media websites.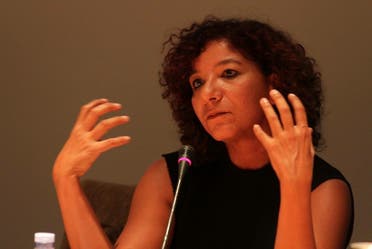 "Everyone dances and expresses happiness through dancing," Prince reportedly said, adding that she what did was her within her personal right as long as it did not harm anyone.

She also said that she did not commit a crime and called for discussing worthwhile matters which concern the Egyptian society, such as education, healthcare and agriculture instead of discussing the issue of a woman dancing in her house.
Twitter users have launched a campaign against her and criticized her for violating traditions and harming the profession of lecturing at a university. Many also accused her of acting in a manner that harms the prestige of the university thus allowing students and the society to mock it.