Three hours were enough to educate more than 20 students from the US and various nationalities about the basics of Arabic calligraphy on the hands of a Saudi Scholar in the Department of Art Education at the Fort Hays University in Kansas.
Calligraphist Abdul Kareem Khawaji presented a historical overview of the history of Arabic calligraphy, its development and diversity throughout the ages, in addition to introducing its tools and methods of writing before moving to practical training with more than 20 students. The Department of Art Education expressed its admiration for the calligraphist Khawaji, who has a great talent in the field of calligraphy and presented a beautiful picture of this authentic Arab art.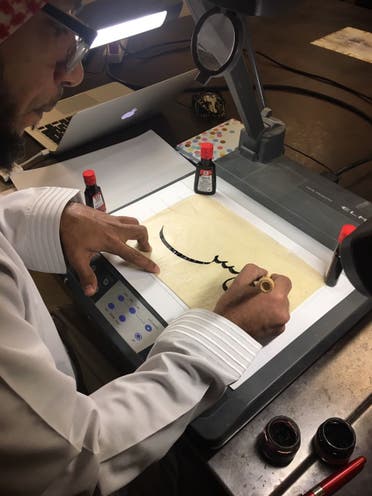 Khawaji told Al Arabiya that he has held three sessions so far, two of which in Fort Wayne, Indiana, and three days each. The last session was at the Department of Art Education of Fort Hays University, Kansas for three hours only - in addition to participating in the events of the clubs of Saudi Arabia during the holidays.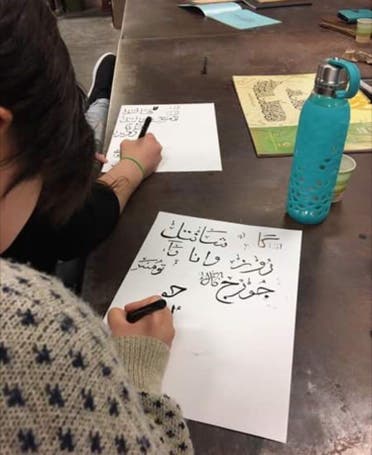 He noticed that Americans are very passionate and interested in everything that is strange and peculiar, stressing that their presence is very distinctive in these courses. He added that "Proficiency requires time, but the remarkable interaction was inherent to them, asking about tools, how to cut a calligraphy pen, the writing angle, the types of ordinary paper, the microscope, the inks used, and more. It was a sign of remarkable interaction and great interest."