IN PICTURES: Wedding dresses hang in Beirut seafront protest against rape laws
An artistic protest on one of Beirut's famous seafronts has been staged this week for the cause of altering Lebanon's law on rape.
The installation was designed in Paris by Lebanese artist Mireille Honein and constituted of more than 30 wedding dresses that hung from nooses, strung up between palm trees.
Lebanon's law on rape has allowed a rapist to be exonerated under the condition that he marries his victim.
As a response, activists are campaigning against the legislation hoping to have it abolished.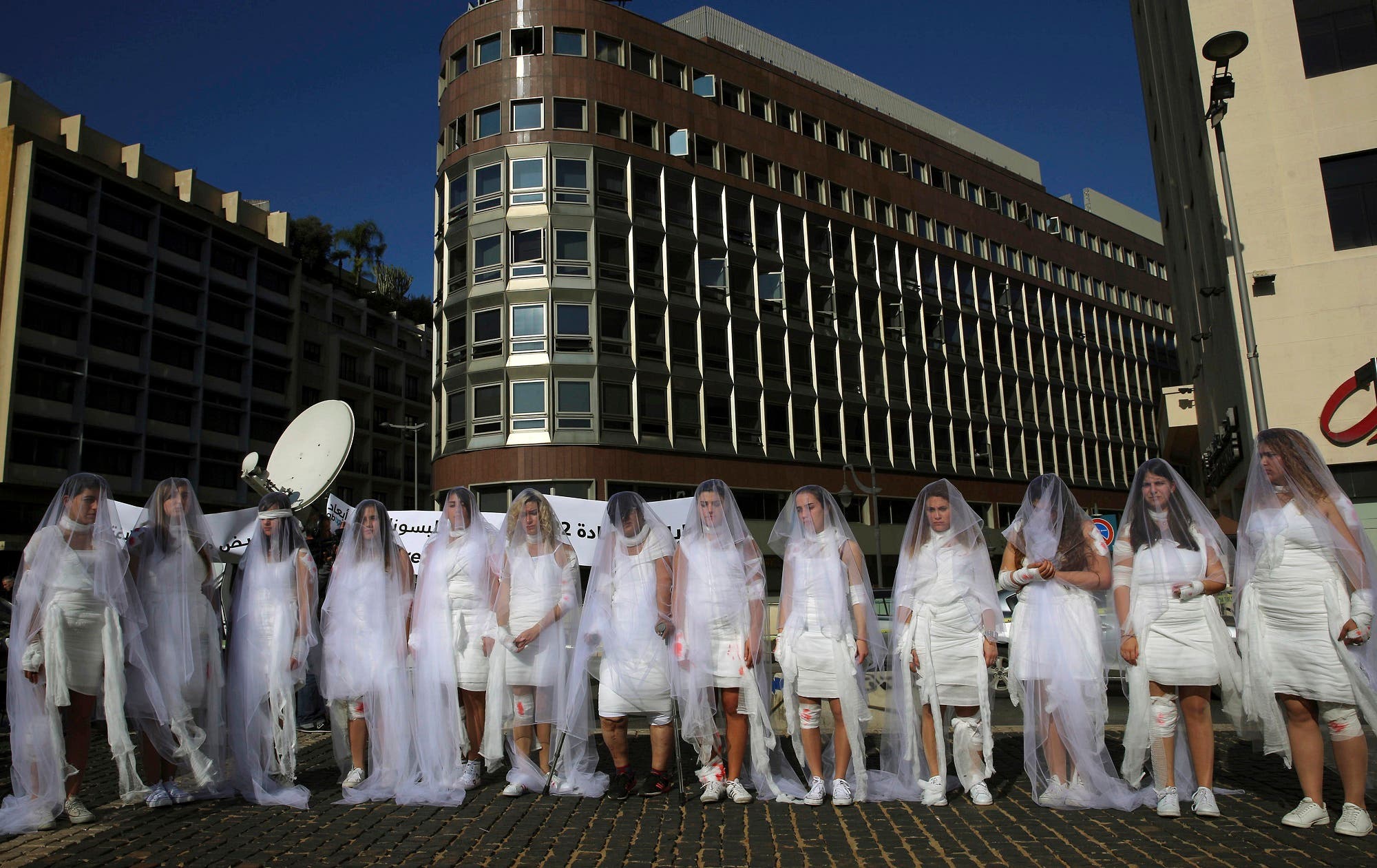 In quotes carried by the BBC, Minister for Women's Affairs Jean Oghassabian said that the article is "from the stone age."
Alia Awada from the non-governmental organization Abaad questioned the legislation in terms of its impact on women every day.
In quotes remarked by the BBC, Awada said: "There are 31 days in a month and every single day, a woman may be raped and forced to marry her rapist."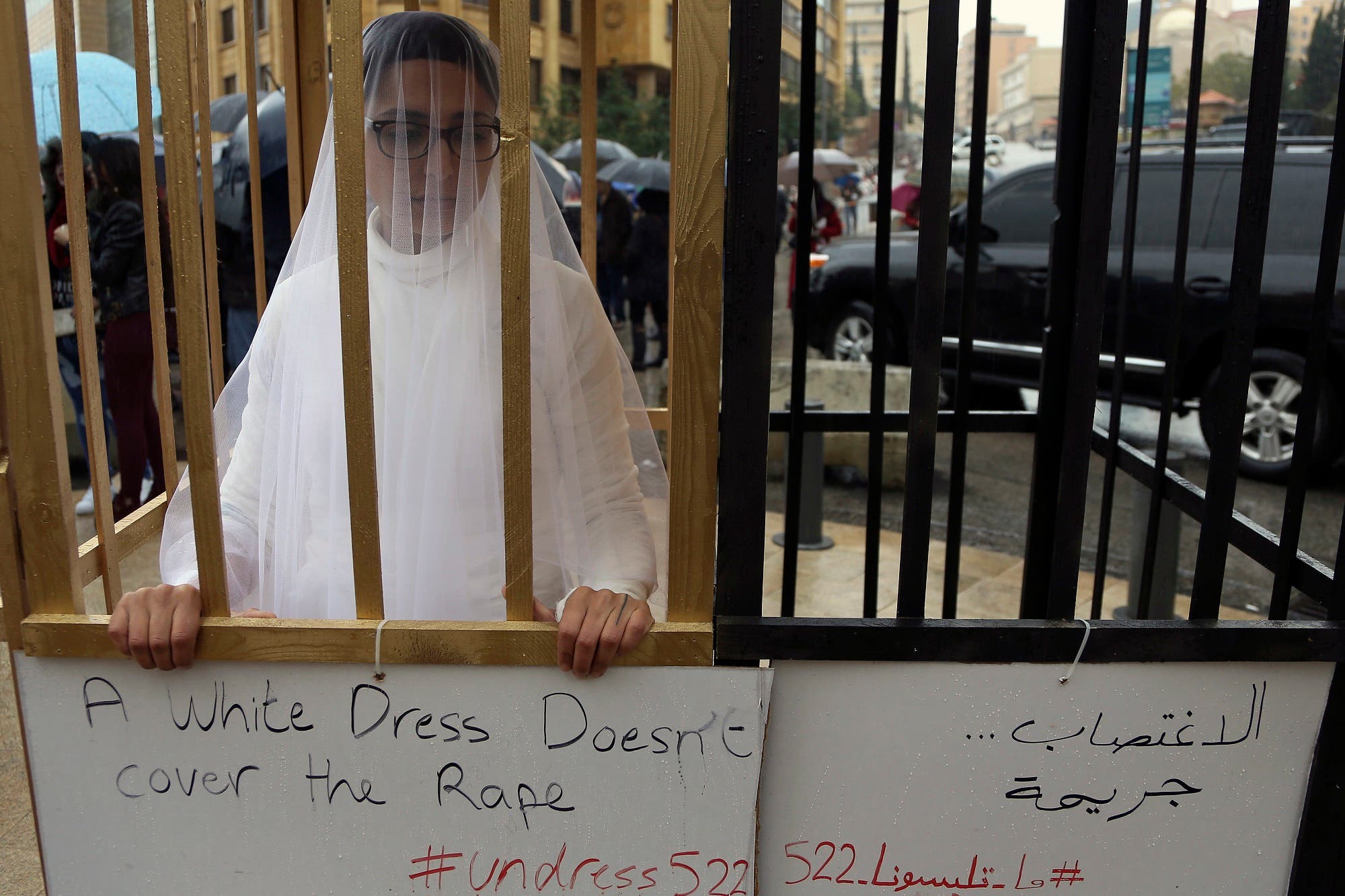 Last year in February, a proposal to remove Article 522 of the penal code, which deals with matters including rape, assault, kidnapping and forced marriage was introduced and approved by a parliamentary committee.
The question on whether or not the article will be scraped will go on vote on the 15th of May.
Lebanese artist Mireille Honein told AFP news agency that the article had left women "without an identity" and it was "shameful for those imposing it on them."