Egypt's Eman suffers paralysis as India weight loss journey takes bitter turn
WARNING: This article contains images of medical distress which some readers may find disturbing.
The Egyptian woman who weighed 500kg before undergoing surgery in India last February is now suffering from paralysis attacks and is embroiled in an "ugly spat" between her family and doctors, according to Indian and Egyptian media.
Eman Ahmed, 36, has reportedly suffered eight seizures in two months.
Doctors had claimed in recent weeks that Eman had lost "more than half her weight," her sister Shaimaa however has alleged that Eman has not lost as much weight as the hospital was claiming.
She is also claiming that doctors at Saifee Hospital are forcing Eman to be discharged and are using her case for publicity. She posted disturbing images and videos of Eman allegedly during her paralysis attacks.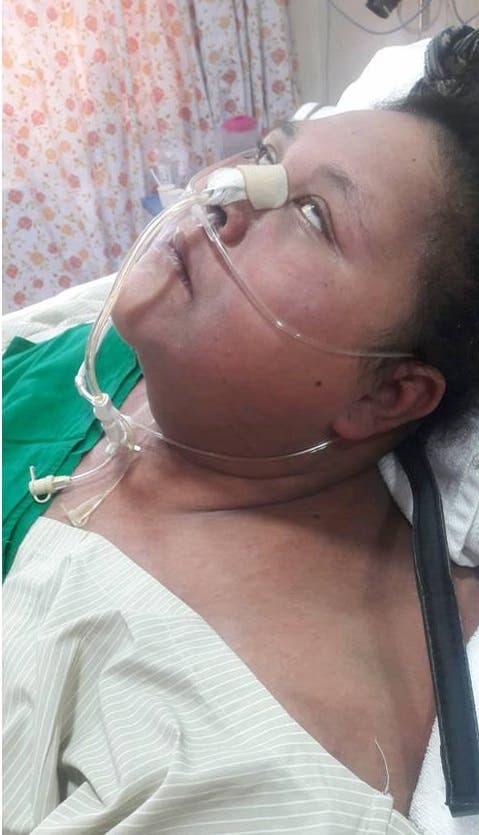 Speaking to The Indian Express, Shaimaa said: "On March 13, I was asked to take Eman back to Egypt by this month. Doctors said physiotherapy and rehabilitation do not require hospitalization. But Eman is a different case. How will I look after her in Egypt if something critical happens?"
Eman, who was once estimated to be the world's heaviest woman, is now in need of "neurological rehabilitation" that can be done in Egypt, according to bariatric surgeon Muffazal Lakdawala, in comments carried by The Indian Express.
"Eman will not die due to obesity, we have treated that part. She needs neurological rehabilitation that can be done in Egypt. But despite counselling, her sister has decided to defame us because she is not financially capable of treating Eman in Egypt," said Lakdawala, adding that the spat between Shaimaa and the hospital had disappointed the entire staff.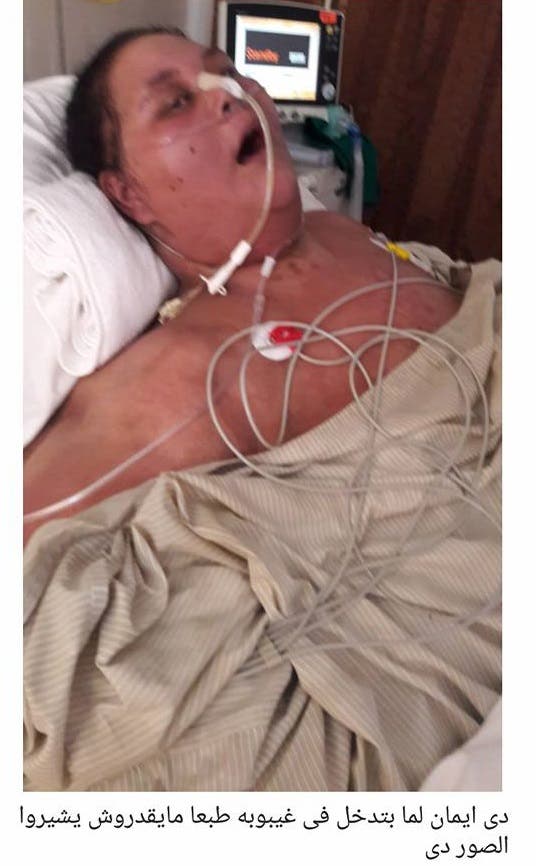 Shaimaa claims that Eman had not been weighed since her arrival. "She is sometimes very sick and I don't know what to do. She is fed through tubes and cannot speak," she said.
"The doctor had promised to completely treat her when he came to our home in Alexandria. Now they are suddenly advising discharge. I had offers from other countries but I trusted this hospital," she added.
Eman's genetic tests show she has a rare LEPR gene mutation that caused the obesity and cannot be cured through surgery.
"We have treated obesity condition in the best possible way. But Eman suffers from other ailments, especially neurological condition, that is beyond my expertise," Lakdawala said.
Eman is expected to be examined on Tuesday by a neurologist, according to the news site.
While the hospital is already discussing arrangements for the return flight to Egypt in a modified cargo aircraft, Shaimaa persists that her sister should not return while she is still unwell.
"I have been saying not to discharge her but nobody in the hospital is listening to me. How can they abandon a patient when her one hand and leg remain immobile and she continues to remain sick," she said.
Shaimaa also posted a video online in which Eman is seen crying as she says she feels cheated by the hospital, but the hospital management continues to claim it is doing the best it can.