He lived as an orphan, made a bed and shelter out of his car, and the memories in his life became stories told with such pain and sorrow. Moslah Ghamdi is believed to have founded al Nasr football club with his generation in the capital Riyadh. Hussein Al Jabba was then president of the club.
He spoke about his situation today with such sorrow, saying: "we founded Al Nasr club, we were broke at the time. Every noon prayer we were in the middle of the stadium while people were having lunch. We enjoyed playing ball. Nasser Al-Jawhar, Saad Al-Jawhar, and Saoud Abu Heider were among my generation."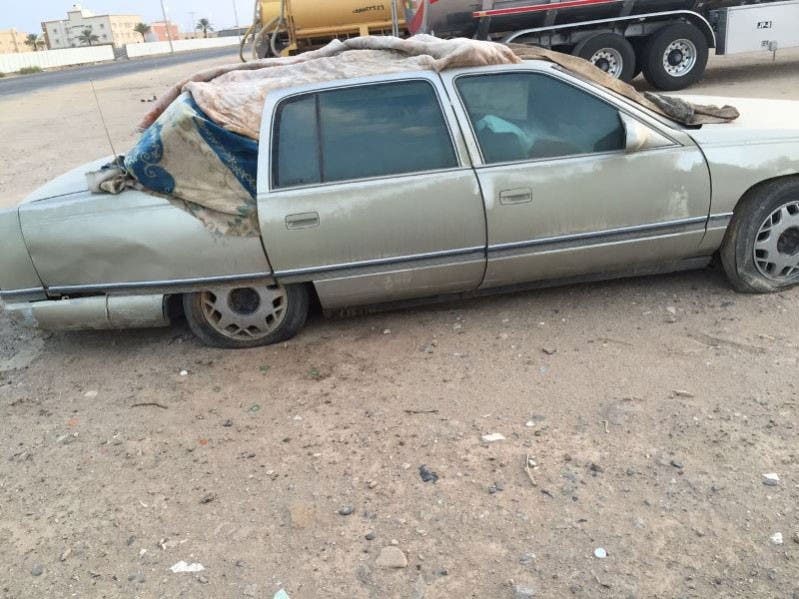 In the program His Excellency the citizen broadcasted on MBC, Al-Ghamdi stated: "such is life."
He added: "My parents died when I was young, my mother walked out the door before my own eyes. I have no one left. I am all that I have, no money, no children, no assets and a declining health."
Moslah left with a relative of his to Bisha where he worked as a driver with many of the city's dignitaries. He worked in all professions; he worked in farms and as a camel shepherd until life became impossible to endure. He surrendered to old age and remained locked in his car, which became his twin. He only leaves the car to fetch something to eat.
On his current home, he said that a charity rented an apartment for him after they found out that he lived inside his car.
He concluded by talking about his experience, saying: "When I had money, even my enemies became my friends, but when my fortune was gone, my friends became my enemies."