Lebanese singer Haifa Wehbe has sparked controversy after posting a picture on social media promoting her new series "Harbaya", that is said to be aired on Egyptian TV channels during the holy month of Ramadan later this month.
The photo published on social media revealed Wehbe posing in a seductive manner triggering a flow of negative comments from her followers, one of them mocking the fact that this photo could "break their fast."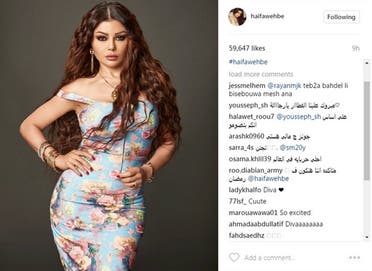 During the 30 days of Ramadan, Muslims must abstain from food, drink, smoking, sexual activity and sinful behavior from dawn to dusk.
In the series "Harbaya," directed by Maryam Ammadi and written by Akram Mustafa, Wehbe plays the character Asaliyah, a popular poor girl forced to get out of school and work to be a maid in a wealthy household.