Dr. Yassine Al-Shahat, the chief medical officer at the Burjeel hospital in Abu Dhabi, said that a team of 20 doctors and specialists have evaluated the case of Egypt's Eman Ahmed and devised a treatment plan that will begin with certain priorities, the UAE daily Emarat Al Youm reported.

Eman, who was once the world's heaviest woman, arrived in Abu Dhabi on Thursday. She suffered complications during her loss weight treatment while in India.

During a press conference held at the hospital, Dr. Shahat said Eman will not undergo any obesity-related surgeries for the time being, adding that the assigned medical team will focus on physiotherapy to help Eman sit on a wheelchair and voiced hope they can do so within two months.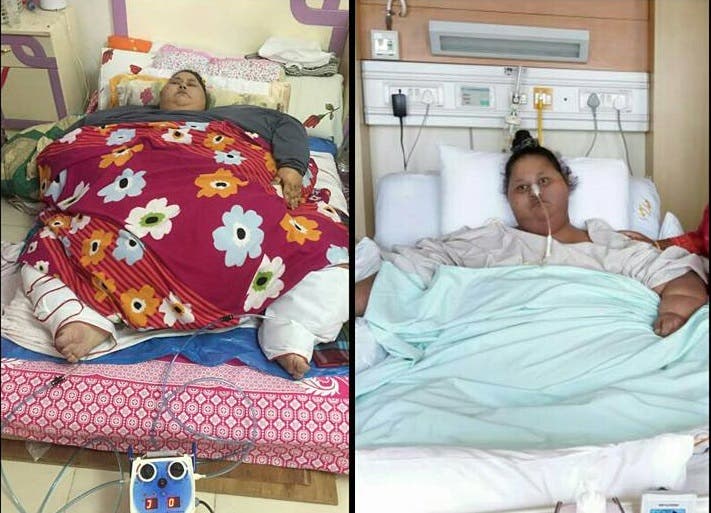 Before and after with Eman
SHOW MORE
Last Update: Wednesday, 20 May 2020 KSA 09:54 - GMT 06:54