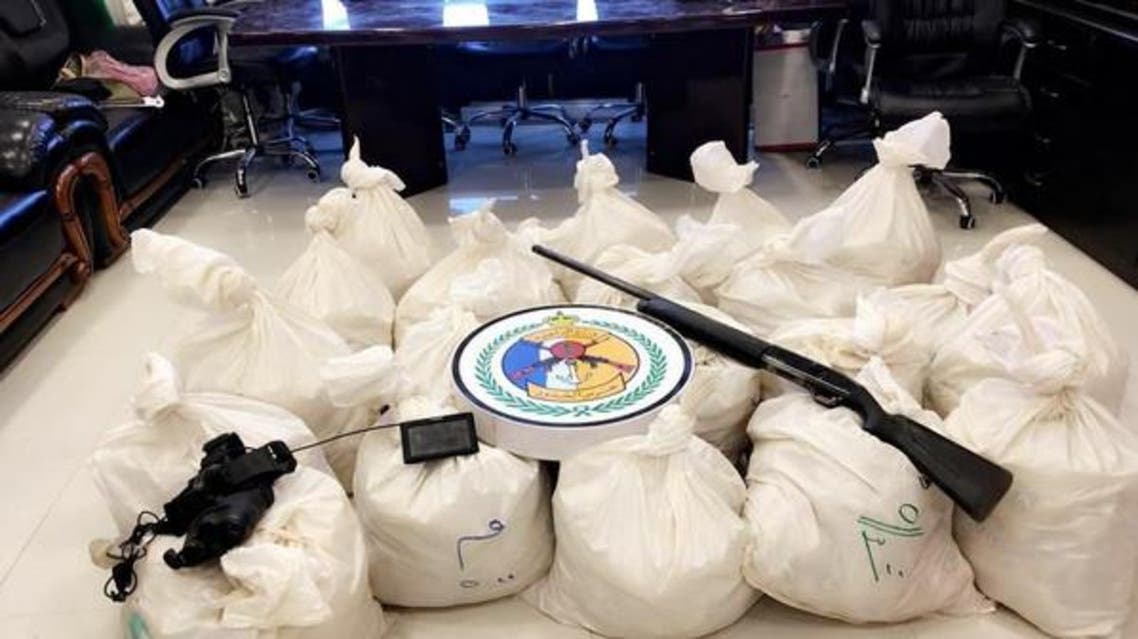 Saudi border police thwart smuggling attempt of 2 mln Captagon pills in al-Jawf
Spokesman for Saudi Arabia's border guards Col. Saher bin Mohammed al-Hrabi announced this his team were able to thwart the smuggling of 2.1 million Captagon pills from crossing the border disguised with rice.
A vehicle was spotted after being suspected within the boders of the Issawiya area of al-Jawf province. The car's lights were switched off as it approached a border patrol checkpoint and soon after police turned on their search lights, the driver attempted to flee the scene.
He was immediately chased and captured and interrogated over the illegal smuggling attempt.