US President Donald Trump's presidential car that he used in Saudi Arabia during his first official visit abroad has turned heads all over the world.
Built by General Motors, the Cadillac One nicknamed 'The Beast', weighs a whopping eight tons. Its doors are comparable to those of the Boeing 747 plane, able to withstand biological, chemical and physical attacks from the exterior.
There are 12 'Beasts' spread across the globe, and shipped to wherever the president is visiting during his official trips abroad. At a cost of $15 million, it is considered a mobile military base.
The vehicle is equipped with tear gas launchers, automatic rifles, high-resolution night vision cameras, a GPS navigation device and a satellite communications device.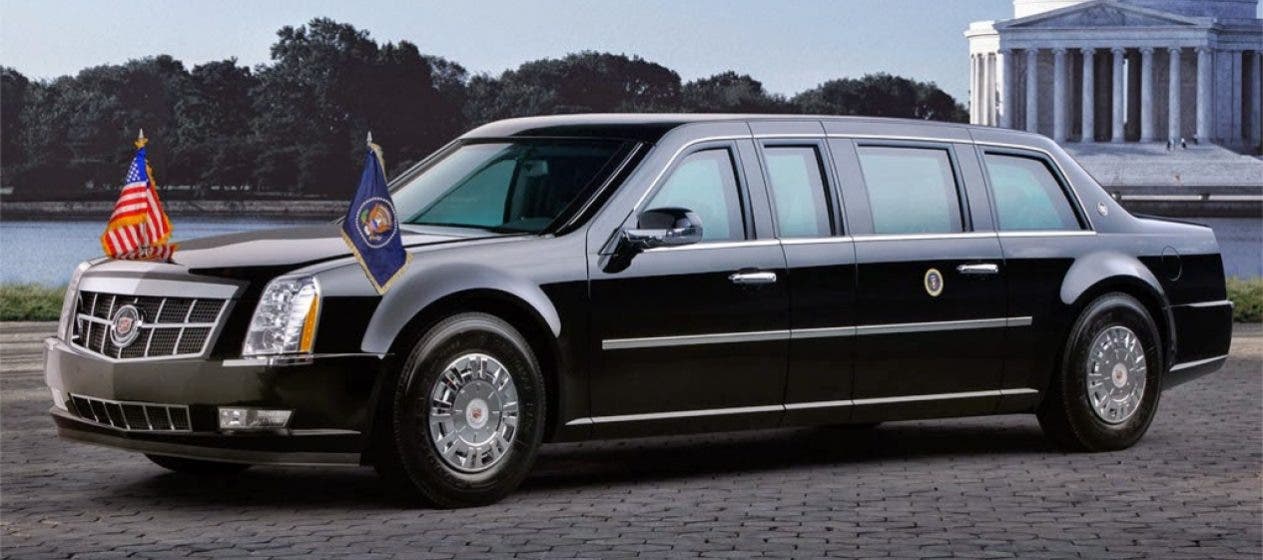 The fuel tank is also armored, and contains a certain type of foam that prevents the tank from exploding - even if targeted directly.
The car is also sealed with Kevlar material that protects tires from explosions. Even in the worst of circumstances, the steel frame can hold the car and keep it in driving position even if a tire is blown out, which is impossible.
Of course, the car is equipped with oxygen tubes and blood bags, from the same US President's blood type, if blood is needed on the road for any reason.