In a symbolic display of unity, a Muslim man comforted an elderly Jewish woman - who was visibly upset - and they prayed together at a floral tribute to the victims during memorial held on Tuesday for the Manchester attack that killed 22 victims.

At the floral memorial, Sadiq Patel stood by 93-year-old Renee Rachel Black offering his friend comfort as the pair paid their respects to victims.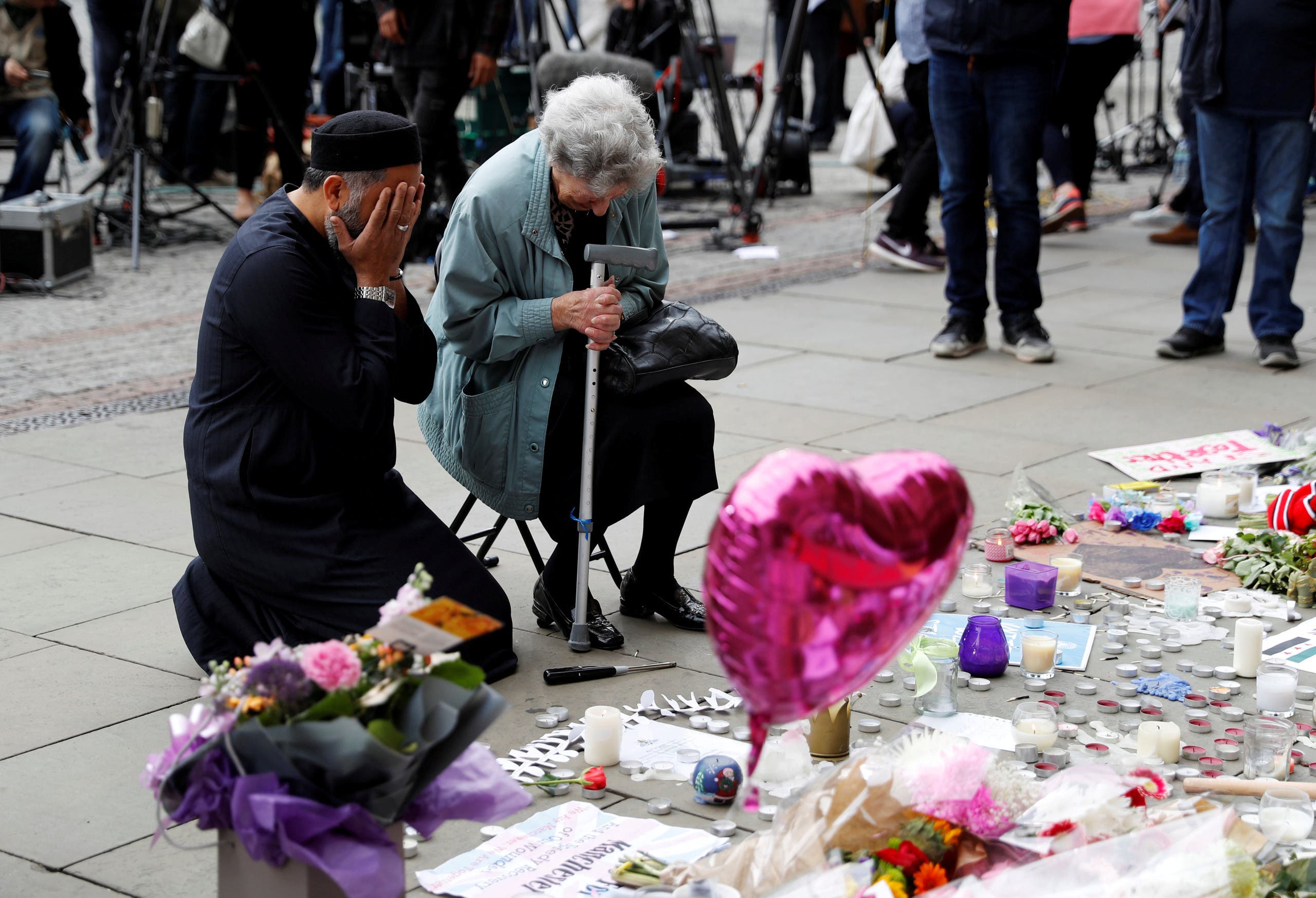 Muslim and Jew prayed side-by-side at the display of flowers in Albert Square, where a vigil was held for victims of the attack at an Ariana Grande concert at the Manchester Arena.
Patel then helped Black away, linking arms with her and carrying her chair in his other hand.
Tuesday's vigil brought together representatives of Manchester's Muslim, Christian, Jewish and Sikh communities in a show of defiance and unity in the grieving city's community.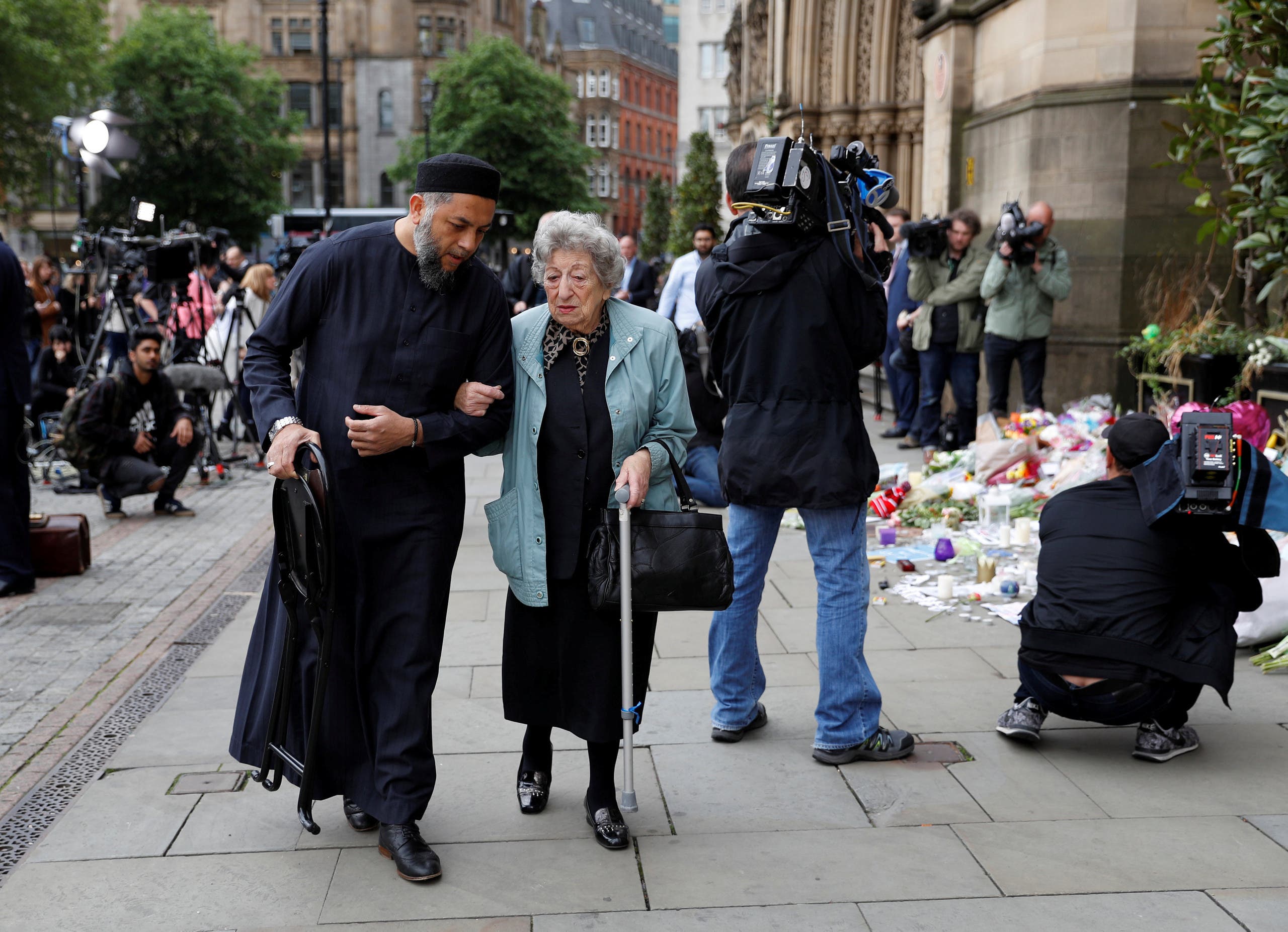 (With Reuters)