Through ongoing investigations by an Interpol-coordinated operation, there have been reports of drug trafficking across Asia and the Pacific.
Because drug traffickers have become "creative" with their ways of smuggling drugs into countries, Interpol has released an anti-drug campaign named 'Operation LionFish – ASEAN' to counteract this problem.
According to Interpol, Operation Lionfish – ASEAN, which involves more than 2,000 police and customs officials across 14 countries, have exposed a network of West African and Asian organized crime groups behind trafficking the drug methamphetamine.
The drug, known as 'Ice' due to its resemblance of a piece of glass or a chip of ice, is said to be the most smuggled drug in the ASEAN, and has allegedly caused around 15 seizures.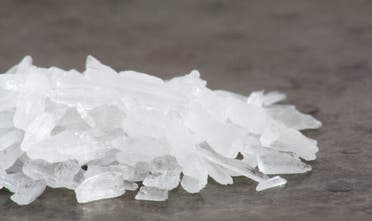 Forty-four seizures were caused by other forms of smuggled drugs, such as cocaine, cannabis, heroin and amphetamine-type stimulants (ATS), which according to Interpol, is worth an estimated $18 million.
Interpol has also been successful in exposing drug trafficking problem within the Middle-East.
The anti-drug campaign found that in the UAE, liquid cocaine is in fact a trending drug that has been smuggled by drug traffickers in a bizarre manner.
"Smugglers would swallow condoms packed with liquid cocaine but unlike other drugs, this type of concealment is harder to detect by traditional x-ray or computed tomography imagery," Interpol reported.
Cocaine is said to be smuggled through Ethiopia to destinations in the Middle East, Asia and Pacific.
Operation Lionfish – ASEAN is supported by law enforcement from the 10 ASEAN countries; Brunei, Cambodia, Indonesia, Laos, Malaysia, Myanmar, Philippines, Singapore, Thailand and Vietnam as well as Australia, Brazil, China, Hong Kong (China), Qatar, Togo and the United Arab Emirates, and it is reportedly funded by the UAE via the Interpol Foundation for a Safer World.