This Christian man has woken up Muslims for their Ramadan 'suhoor' for 14 years
For 14 years, a Christian man has been waking Muslims for "suhoor" – a pre-dawn meal before Muslims begin their Ramadan fast - in a village near the city of Akka.
Michael Ayoub told Alarabiya.net that he has volunteered to be a "Mesaharaty" for 14 years.
The Mesaharaty, or the night caller, takes upon him the task of walking around a village or city, waking people for suhoor with a drum. Suhoor is the light meal Muslims eat before they begin the dawn-to-dusk fasting.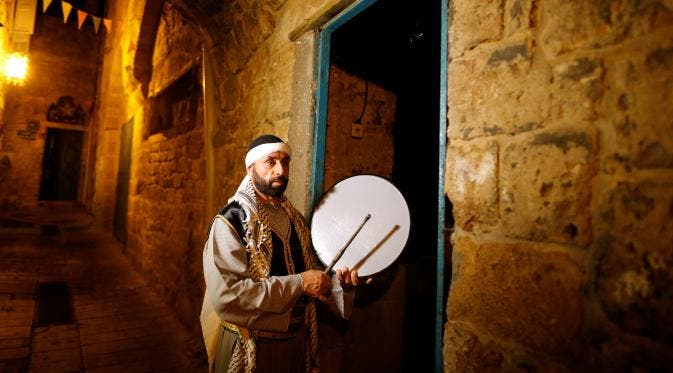 He recalls that during his childhood there were many Mesaharatys in the country and the atmosphere was peaceful in Ramadan. However, the role slowly disappeared, so he took it upon himself to wake his Muslim neighbors up for suhoor, he said.
Ayoub wakes up at 1 a.m. and prepares himself to roam the streets of Makar until 4 a.m.
He calls out to the people of his village to wake up and when they are up, they pray for him and invite him to join them for suhoor.