Dead sheep were washed up the shore in Ras Gharib in the Red Sea Governorate in Egypt raising fears of attracting frenzied sharks that pose a potential threat to tourism.

The marine rescue and environmental protection society in the Red Sea checked the scene and the relevant authorities were informed to investigate the matter and deal with it.

Hassan Fouad al-Tayeb, the society's director, told Al-Arabiya.net that the sheep were dumped by a ship in the sea either because they were ill or because they died before they reached the port of export.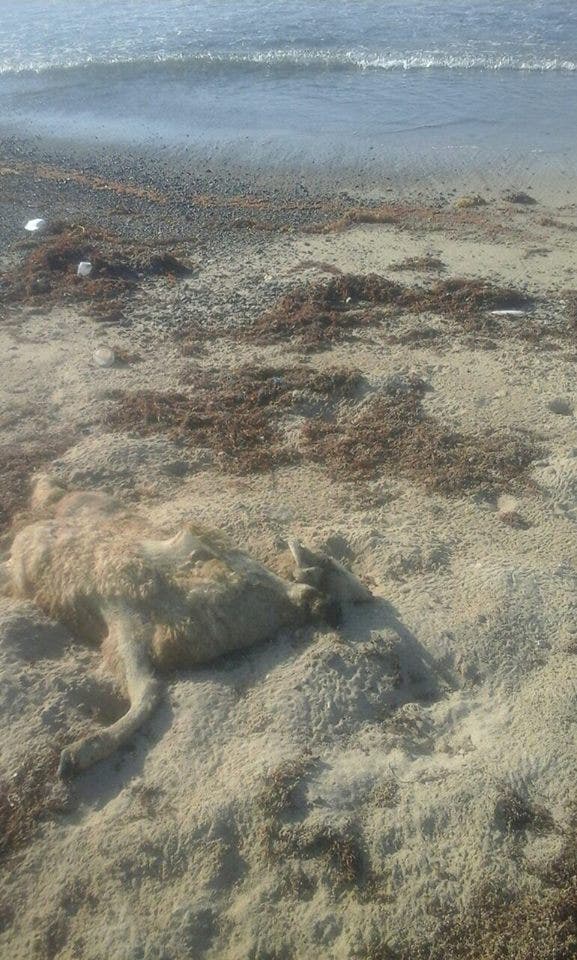 Tayeb added that what's very dangerous is that the presence of dead sheep in the Red Sea may attract sharks from the Indian Ocean into the area and threaten tourism and the marine environment and jeopardize tourists and citizens.

He also said that the ship which dumped the sheep in the sea will be identified to punish its crew, adding that the importing and exporting companies will also be punished.

Tayeb explained that since sharks have a strong sense of smell, the smell of blood and dead livestock may attract them from long distances. Sharks can also smell their preys' fear and attack them, Tayeb said, noting that they're also attracted to white and bright colors underwater, which is why divers and frogmen wear dark black suits.

The presence of dead sheep or cows in the sea may therefore attract sharks posing grave threats similar to what happened in Sharm al-Sheikh in 2009 when a shark bit off a German tourist's leg and like what recently happened when a shark bit off an Egyptian man's leg in Ain Sokhna.