An eldery man dressed in Yemeni traditional attire, including a short curved dagger around the waist known as a 'janbiya', sent the British public into a panic when he walked through Liverpool city center on Friday.
The senior man was walking past several high street shops in the early afternoon when a crowd started to gather and security guards came out of stores to take the 'janbiya' away, local daily ECHO reported.
Several police officers then arrived at the scene and confiscated the 'janbiya' from the man.
A video taken of the incident, showed police questioning the elderly man while two other women with a child who appeared to have known the man were translating for the officers.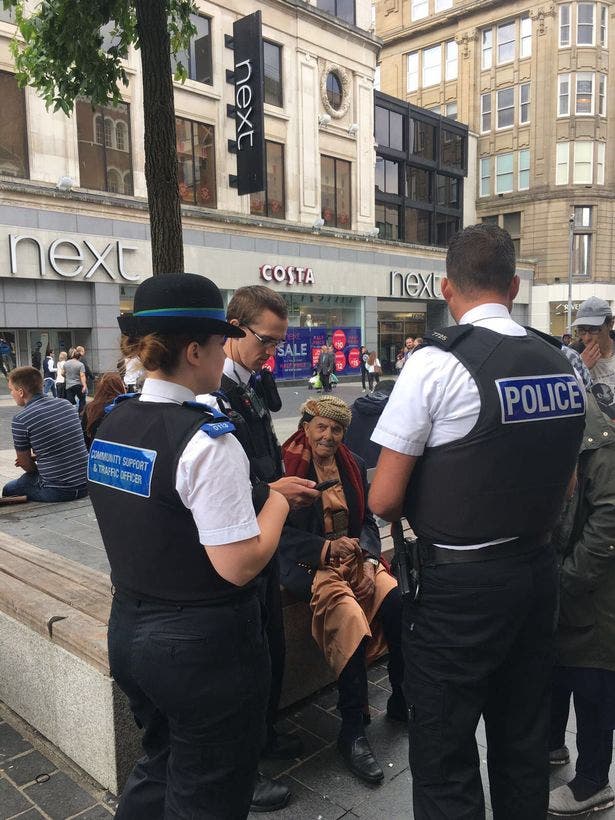 "He wears it every Friday, he wears it when he goes to pray," the woman said, "It has been with him for 55 years."
In Arabic, the man is then heard saying: "Take it, take it."
The man is said to have complied with the police and handed over his 'janbiya' without creating any hassle. He was given a reference number to collect it from a police station later.
The 'janbiya' is the main accessory to the clothing worn by Yemeni men. A man's 'janbiya' is carefully protected and worn for life – for many it is an indispensable part of their personalities.
Janbiya's are also worn by men in other Arab cultures, including Saudi Arabia and Oman.