In order to travel with your falcon from Saudi Arabia, a popular pet for many in the kingdom, the bird must hold a passport with certain specifications for precautionary measures.

In Saudi Arabia, 4,942 passports have been issued for falcons until 2017.

First of all, the falcon must be medically examined at the Prince Fahad bin Sultan Falcon Center which will provide one with all the required medical examinations and certificates to submit the passport application.

After conducting the tests, one can electronically submit a passport application at the Saudi Wildlife Authority. The application must include a copy of the applicant's passport or driving license, a copy of the national ID card, a copy of the import license, medical certificates, ownership certificate and a photo of the falcon.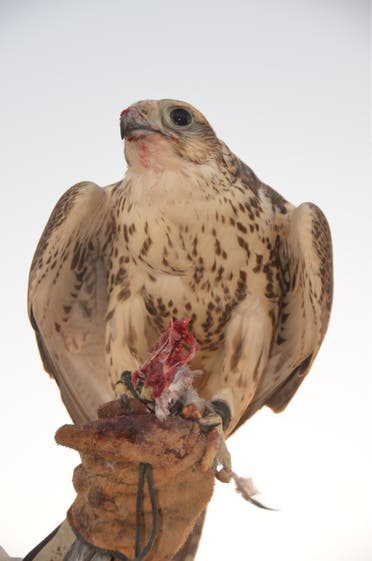 It takes less than a week to provide these documents and apply for a passport, and the falcon is then injected with a micro-chip implant to identify it at passports control and update its medical data.

The problem that falconers face most at crossing points is not allowing non-hybrid falcons, which are the most expensive, into Saudi Arabia.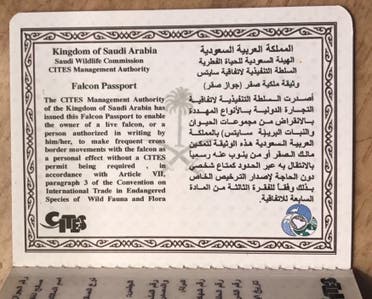 The procedure to import falcons and bring them into the kingdom is not easy as falcons carrying official passports can only enter the kingdom through specific airports.

The passport issued by the Saudi Wildlife Authority, which is the executive authority of the CITES treaty, is brown and is usually valid for three years. It includes a passport number, the name of the owner, the photo of the falcon and the falcon's species and country of birth. It also includes the number of the ownership certificate, the number of the implanted micro-chip and the accreditation seal.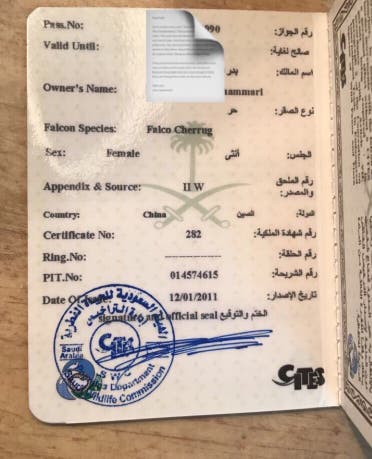 Last year, around 1,114 falcons worth more than 90 million Riyals, i.e. $24 million, were sold in Gulf Cooperation Council countries.