Saudi Arabia seizes 11,000 Captagon pills hidden in tables bearing Quran verses
Customs officers at King Khalid International Airport in Saud Arabia's capital were able to thwart two separate smuggling attempts of 11,000 Captagon tablets that were hidden into plates and wooden tables bearing verses from the Quran.
Customs Director of King Khalid International Airport, Mohammed Al-Aqeel, said the first operation witnessed the Customs Controller performing their usual procedures for a consignment received through a fast transport company containing plates bearing Quranic verses. A further examination of the plates revealed a secret layer inside the wooden stands, where 2,832 Captagon pills were found.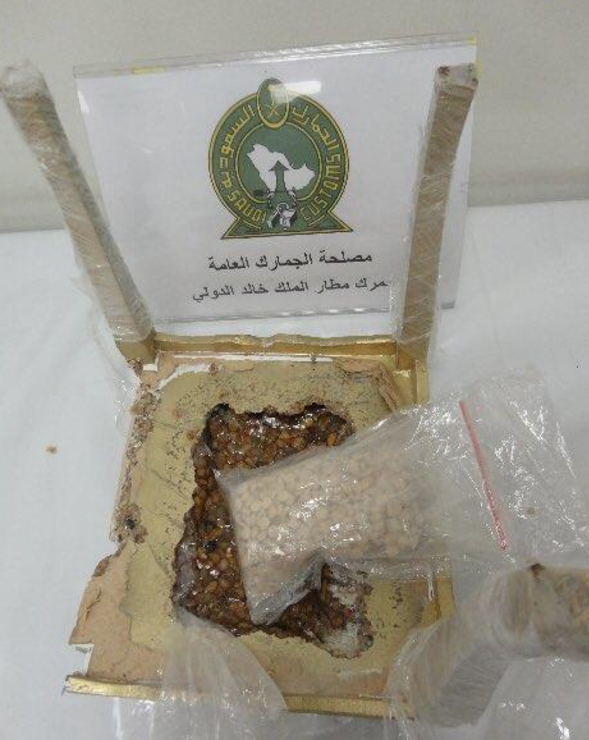 He pointed out a second shipment arrived on another flight through a fast-moving company containing wooden tables where more Captagon pills were found hidden inside a secret layer.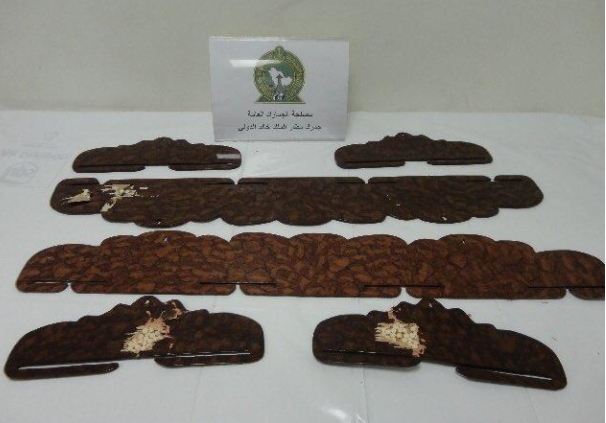 Captagon is one of several brand names for the drug compound fenethylline hydrochloride. The pills stimulate the central nervous system, increasing alertness, boosting concentration and physical performance, and providing a feeling of well-being.