IN PICTURES: Kourtney Kardashian holidays in Egypt with Algerian model boyfriend
Kourtney Kardashian and Algerian boyfriend Younes Bendjima have globe-trekked together to what appears to be quite an adventurous trip in home of the Pharaohs, Egypt.

The E! star flew with her boyfriend to Egypt on Sunday, according to an E! News report. The Kardashian wanted to live her summer and make sure she spends as much time as possible with her boyfriend, added the source.
The source also exclaimed that Kourtney enjoyed seeing the pyramids, spending time at the beach, riding camels and "fully immersing themselves in the culture and eating the food."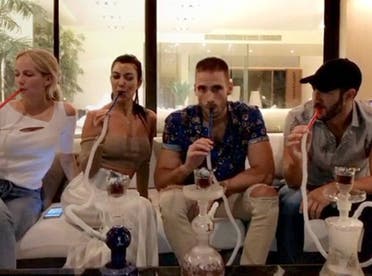 Joining them on the trip was friend Simon Huck, who shared pictures of the Arabian adventure on various social media platforms.