The story of a Yemeni pilot who turned to selling Qaat (a green plant which most Yemenis use on a daily basis, and is considered in some states as a drug) under Houthi rule has sparked attention among many.
Captain Moqbel Al Komani shared before and after pictures of himself, one of him as a pilot, and the other as a Qaat seller. The post also featured an article which depicted Komani's current living conditions. He also explains how not earning a salary, because they have been looted from coupers a year ago, has pushed him to work in this field.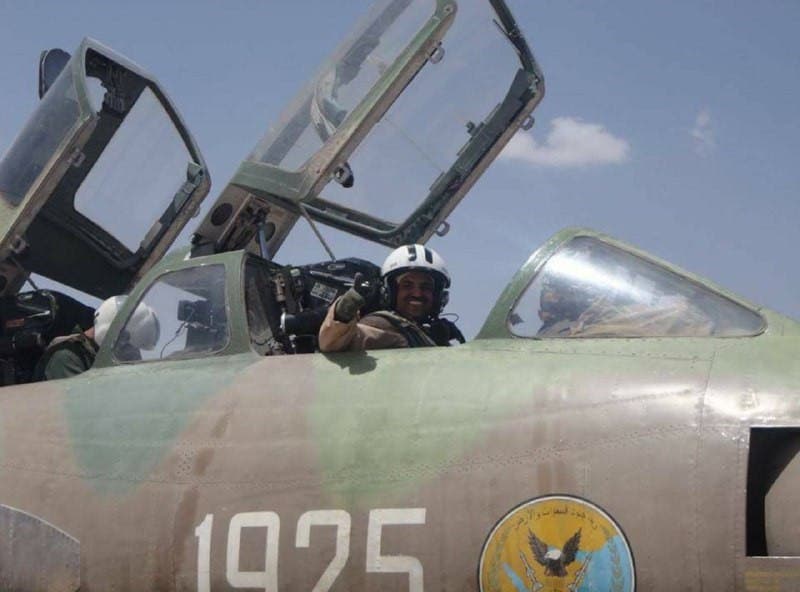 In the article, Komani says: "What a difference between how the sky hugs the clouds, and how the plastic bags hug the Qaat and its stems." Komani uses such words to compares his life now in comparison to pre-coup.
He speaks of what has become of him and many others like him, some of whom are professors or engineers, on the hands of a "sectarian project" that has lead Yemen's economy to collapse.
He continues to say that the "project" has resulted in poor humanitarian conditions and putting millions of people on the verge of poverty.
"Under the reigns of the republic, I used to hug the sky with wide open arms, and now I embrace Qaat in a shop no bigger than a square meter," added Komani.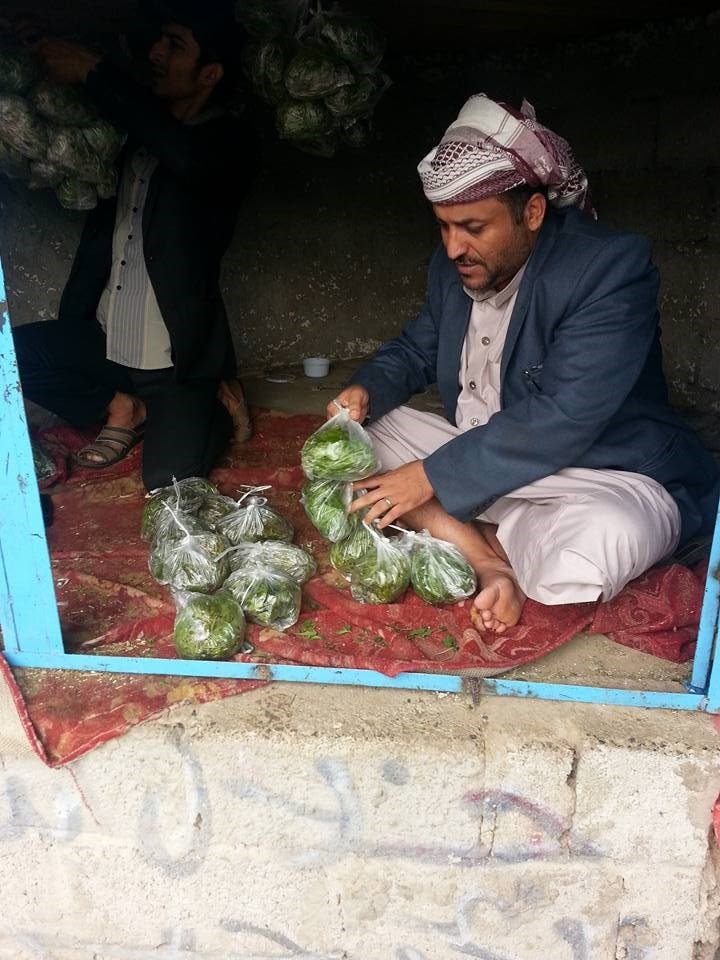 The pilot's story turned into an issue of public opinion overnight. Some activists sought to note how a pilot turned into a Qaat seller, while a Qaat seller (referencing Muhammad Ali al-Houthi, head of the Supreme Revolutionary Committee of the Houthis) became president.
Commentators on Komani's post, which earned thousands of shares and likes, expressed sympathy towards him. Others spoke about enduring similar circumstances.
The commentators also affirmed that the "coup d'état," will be over soon and Yemen will return to its former glory.
Komani responded to their words of support and sympathy saying: "They are an unnatural state which cannot last, it may take time, but it will never last."