Few know that one of Egypt's elite clubs has tombs for dogs and cats belonging to its classy members.
Social networks circulated interesting photos of gravestones of animals engraved with touching words at one of Egypt's reputed clubs.
The pictures shared of the dogs and cats cemetery drew mixed reactions as words of affection showed how the owners were influenced by the loss of their pets.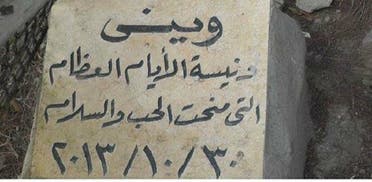 One of the members wrote that she was a mother to her cat and wrote "Goodbye my daughter be safe with God."
Another tombstone had the inscription "miss you .. you were my love and peace."
Some of the headstones at the pet cemetery are inscribed with the name of the dog or cat, the date of death carved in a beautiful decorative way.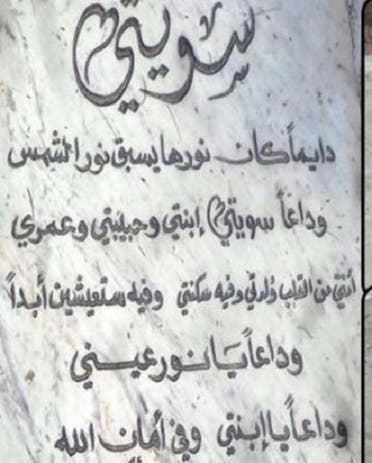 Each grave costs between 15,000 to 20,000 thousand Egyptian pounds ($800 – $1100) and the price is determined according to the area.
A worker is also assigned for cleaning around these graves every day, while the owners of the cemetery visit when they are at the club.