At least 24,000 Facebook users said they were planning on "shooting at Hurricane Irma" on Sunday as authorities as authorities in Florida have evacuated close 6.3 million people so far.
At the center of the social media storm is 22-year old Florida resident Ryon Edwards, who created the Facebook event page last Saturday, when Hurricane Irma was still making its approach from the Atlantic Ocean.
The event on Facebook has subsequently grown with 24,000 people saying they will attend while 52,000 users declaring an interest.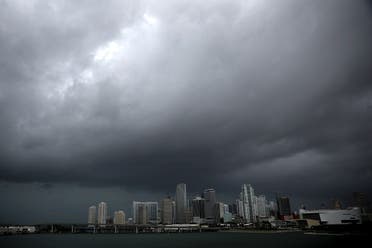 Irma regained strength as a Category 5 storm late Friday as it made landfall on the Camaguey Archipelago of Cuba, and is now swirling about 275 miles (440 kilometers) away from Miami packing maximum sustained winds of 160 miles per hour.
Irma is expected to strike the Florida Keys late Saturday and Sunday before moving inland, according to the National Hurricane Center, and many residents have joined a mass exodus amid increasingly dire warnings to leave.