Lieutenant Colonel Suzan al-Haj, Dirtector of the Office for Combating Cyber Crime and Protection of Intellectual Property at Lebanon's Internal Securuty Forces (ISF), lost her job despite being dubbed "the most powerful woman in Lebanon," after liking a tweet that was derogatory to Saudi women.
Maj. Gen. Imad Othman, Director General of the Internal Security Forces, dismissed al-Haj from her position and assigned Lt. Col. Albert Khoury in her position, according to local media reports.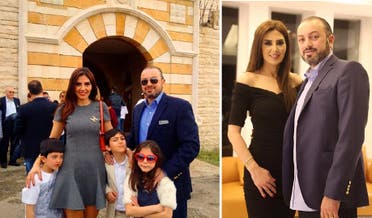 The tweet posted on September 29, belonging to controversial Lebanese television producer Charbel Khalil was a comment on a Saudi royal decree issued last week lifting a driving ban on Saudi women.
Khalil tweeted, "the decree comes lacking, as it allowed Saudi women to drive only if the car is booby-trapped."
Despite al-Haj unliking the tweet, twitter user Zyad Etany copied and shared her post widely. Al-Haj also filed a coplaint against Etany, media reported.
Lt. Col. al-Haj wrote in her complaint that Etany jeopardized her and her family's strong links to Saudi Arabia requesting an investigation into his acts and motives.